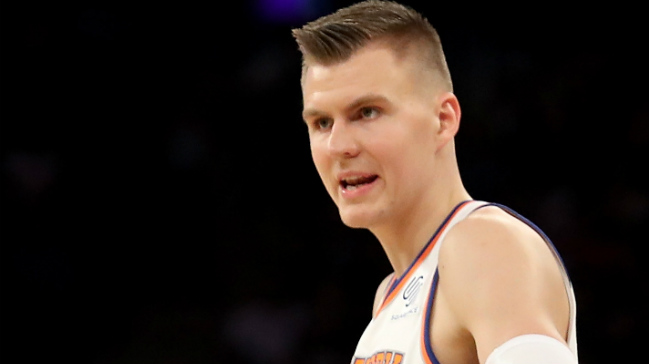 Tuesday was Election Day across the United States. The biggest mayoral race in the nation took place in New York City, where incumbent Bill de Blasio was re-elected with 66.5 percent of the vote. But for one New Yorker who must love the Knicks, none of the names on the ballot were good enough for the Big Apple.
So the person did what any citizen who was jaded with their options in the course of the political process would do: They wrote in a name. And because New York could use a breath of fresh air, they wrote in the name "Kristaps Porzingis."
Seeing as how the Knicks have done well by establishing Porzingis as their No. 1 option, this person must think that New York should make a similar move and put Porzingis in charge of the city. Or, you know, they're a silly person who wanted to make a joke because they knew de Blasio was going to walk to a re-election. That is also a possibility.

Anyway, Porzingis was asked about the vote he picked up before the Knicks take on the Orlando Magic on Wednesday night, and while he will miss the game with a sore elbow and ankle, he's ready for the challenge in the event a massive write-in campaign leads to him becoming the mayor.
"That's pretty funny. I think I'm definitely ready for the job," Porzingis said to Ian Begley of ESPN. "People have a lot of imagination."
The next mayoral race in New York City is in 2021. By that point, Porzingis will be 26 and, should he stay with the Knicks, will have been in New York for six years. If that's not the resume of a mayor for the largest city in the United States, I don't know what is.