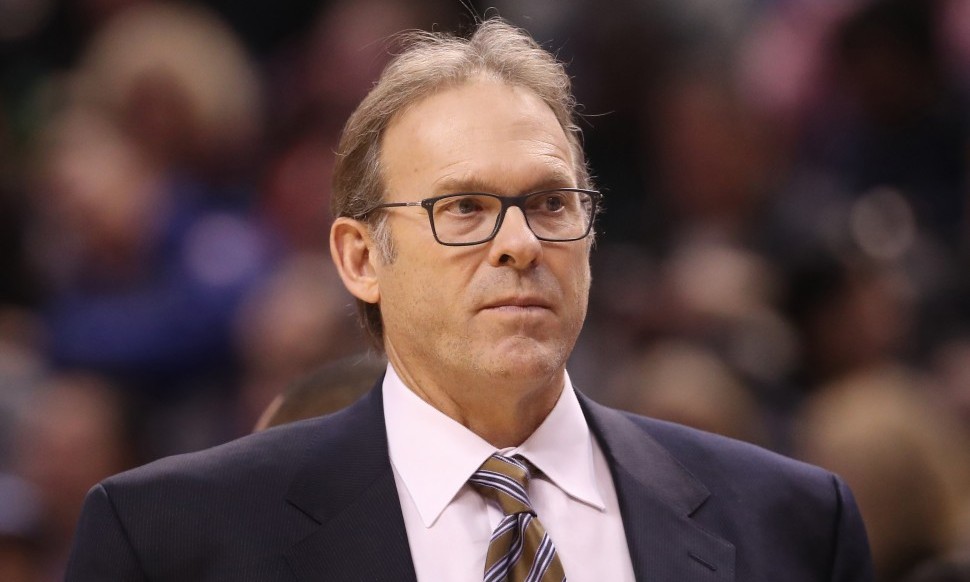 The Lakers finally found their new coach as the team hired former Pacers and Magic coach Frank Vogel on Saturday after failing to come to an agreement with Tyronn Lue earlier in the week as talks fell apart.
Vogel will be joined by Jason Kidd on the bench as a top assistant, something that was among the reported sticking points with Lue — as was the three-year contract length, which Vogel was also willing to accept. There have been many questions about the Lakers coaching search, chief among them the fact that they never addressed the team president position after Magic Johnson stepped down.
GM Rob Pelinka was thought to have been given added power, but given how enticing the position could be to top names in the sport, it would have made sense for the Lakers to at least try and find someone to take on that role before signing a coach. Instead, they pressed forward with Pelinka heading things up, or at least that's how they made it seem.

For months we've heard of the influence Kurt and Linda Rambis, friends of owner Jeanie Buss, have in the Lakers organization, but during this coaching search it seems Kurt's power has been expanded. Rambis reportedly shut down the Lue hire, pushing back on Lue's demands which ultimately led talks to fall apart, and according to Eric Pincus of Bleacher Report, Rambis has effectively become a "shadow president" in Los Angeles.
According to a person familiar with the negotiations, it wasn't general manager Rob Pelinka but senior basketball adviser Kurt Rambis who orchestrated the Vogel hiring. He also made the move for Jason Kidd, who will serve on the bench as an assistant coach.

Multiple executives, when polled, suggested the Lakers should make sure they have their front-office hierarchy established before hiring a coach, and it appears they have, with Rambis stepping into that role.

One executive even called him the Lakers' "shadow president."
Given Rambis' track record as a coach and general basketball decision-maker in his post-playing career, it's stunning to many he continues to find himself in such a prominent role, even if only unofficially so. And yet, here he is orchestrating Lakers head coaching hires thanks to the void left by Magic Johnson and a refusal to replace him by Buss.
The Lakers now enter a critical free agency summer needing to bring in a second star next to LeBron James and will apparently do so with Rob Pelinka and Kurt Rambis making the decisions. Pelinka already has a rocky relationship with many around the league given his past as an agent, while Rambis doesn't come close to commanding the level of respect Johnson did as a former player turned executive.