Perhaps you've heard by now the big news out of Oklahoma City this offseason. No, we're not talking about Kevin Durant's decision to leave for the Bay. That's unimportant, peripheral noise compared to the real news from the OKC offseason: Kyle Singler got a new 'do.
With a tip of the cap to the always helpful reddit crew at r/NBA, we get his new Peaky Blinders-inspired look that makes us wanna guzzle some Irish whiskey, hammer some Birmingham iron into place, and beat a man's face to a pulp like early Tyson.
The pale-faced reserve wing might perpetually sit unclaimed in your fantasy league, but barbers all over the world rub their hands together with delight when they see Singler's tresses sashay through the door.
We're going to track his various coiffures through the years. From his surprisingly conservative high school style, to his early look at Duke, and all the way to the Dutch Boy he's had in Oklahoma City.
We start with high school Kyle, when he was named to the 2007 McDonald's All-American team. Except, this is the only Getty photo we have of him, and high school is really when haircuts go nuts, so there's no telling what delightful hairdo's Kyle's parents are holding onto from the family photo albums. That said, this actually looks pretty normal, which just means Kyle is a late bloomer when it comes to dumb 'do's.
Then there's Kyle's freshman year at Duke, which is really the only time he decided to just go full Jarhead and shave it all off.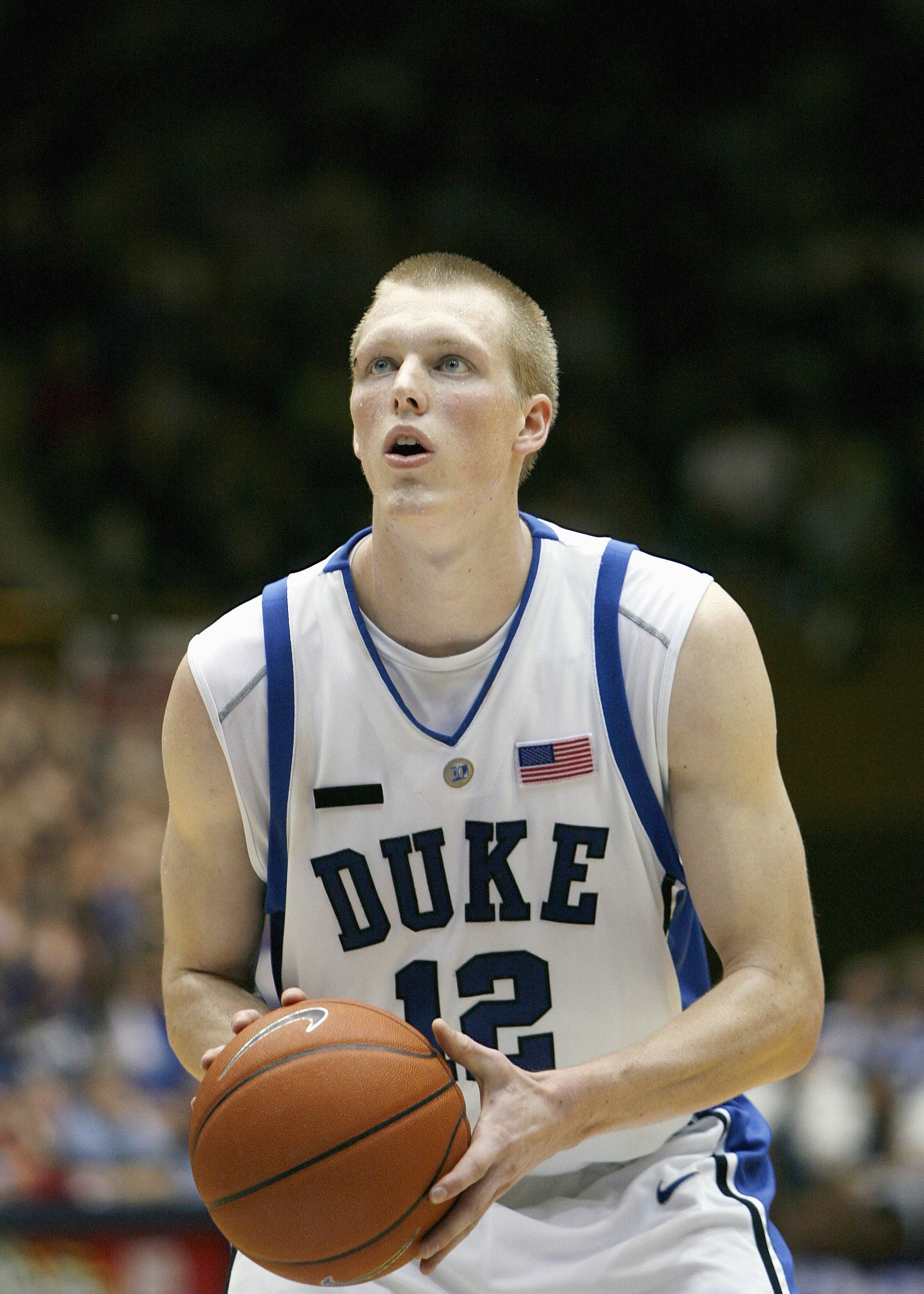 We like this look the best, if only because it's the look least likely to make us cringe. Also, it doubles as the most aerodynamic.
Also, before we forget, here's freshman Singler with "Pyscho T" Tyler Hansbrough. There might not be a paler picture in the whole Getty database.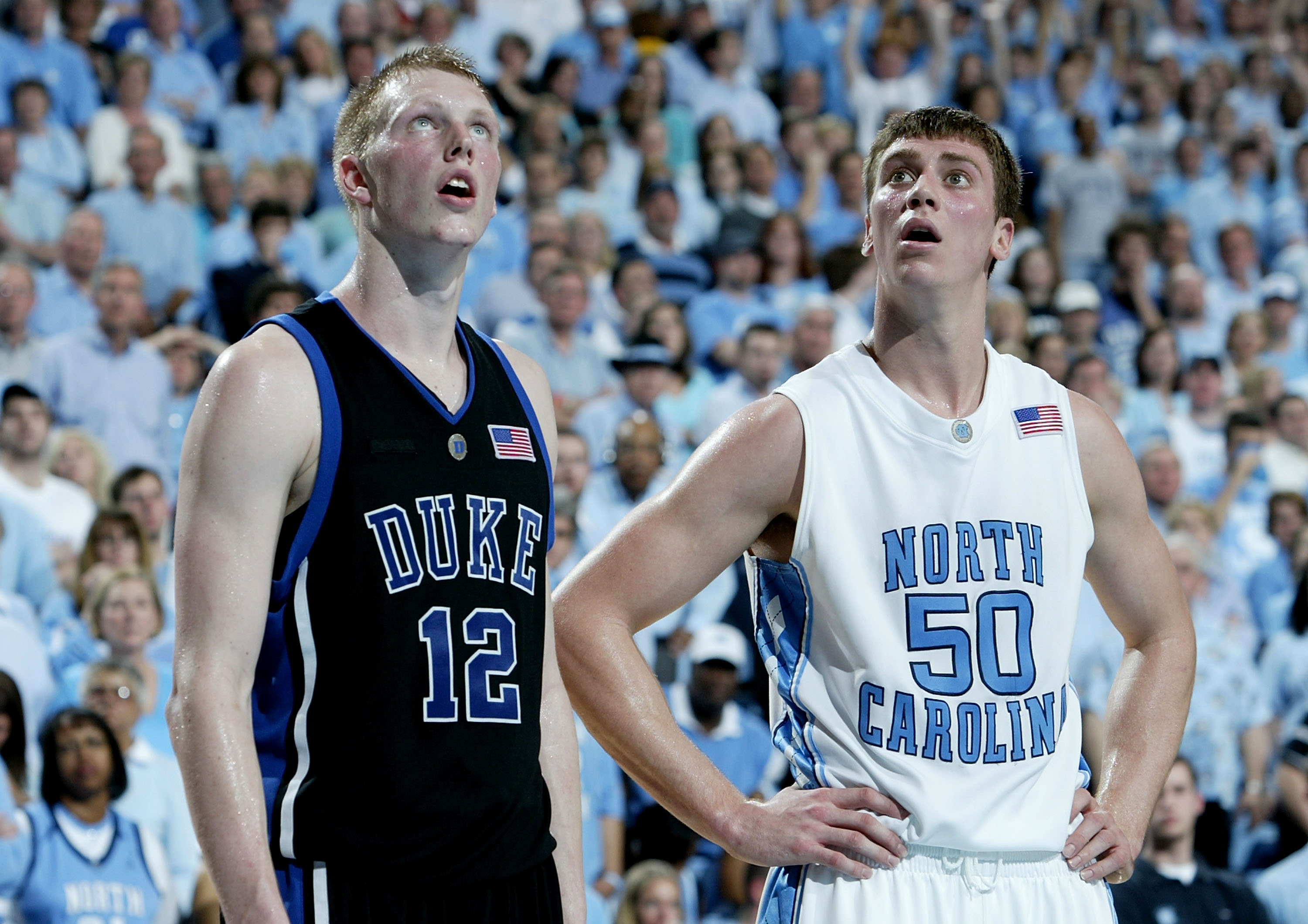 Next we have, presumably from his sophomore year, Singler starting to get a little more comfortable being away from home. He's, literally and figuratively, letting his hair down, and by that we mean using the "5" comb on the razor instead of the "1."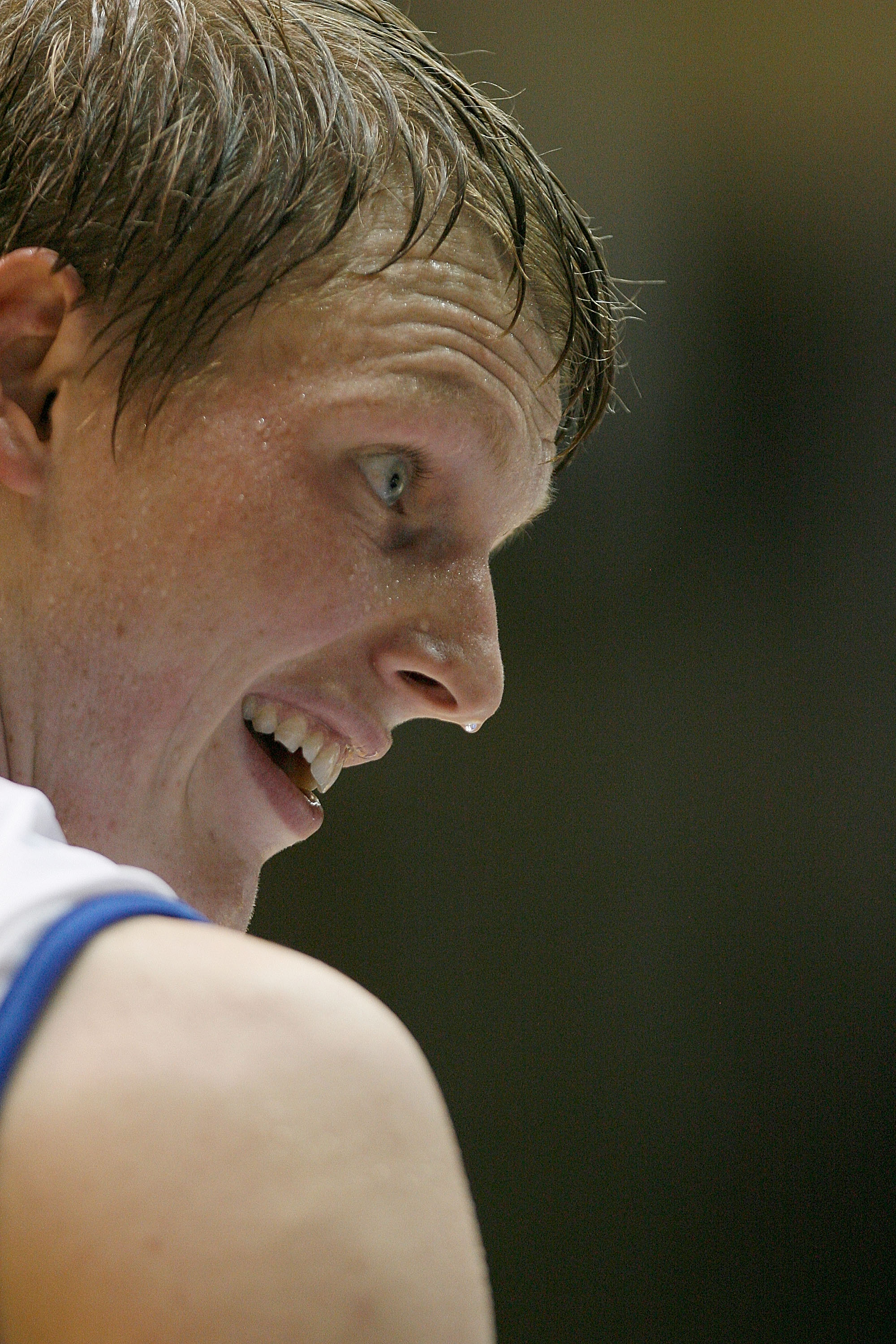 During his junior year at Duke, the Blue Devils won the 2010 National Championship and the 6-foot-8 wing was named Most Outstanding Player of the Final Four. More importantly, his hair was also rounding into form, with the bangs blossoming into what would come to be his signature NBA look.
But, after initial interest in declaring for the NBA Draft, Singler returned for his senior season at Duke instead. But their success from the season before didn't hold, and his locks went the same way as Duke in the NCAA Tournament that year: sheared shorter than the year previously (Duke was eliminated in the Sweet Sixteen).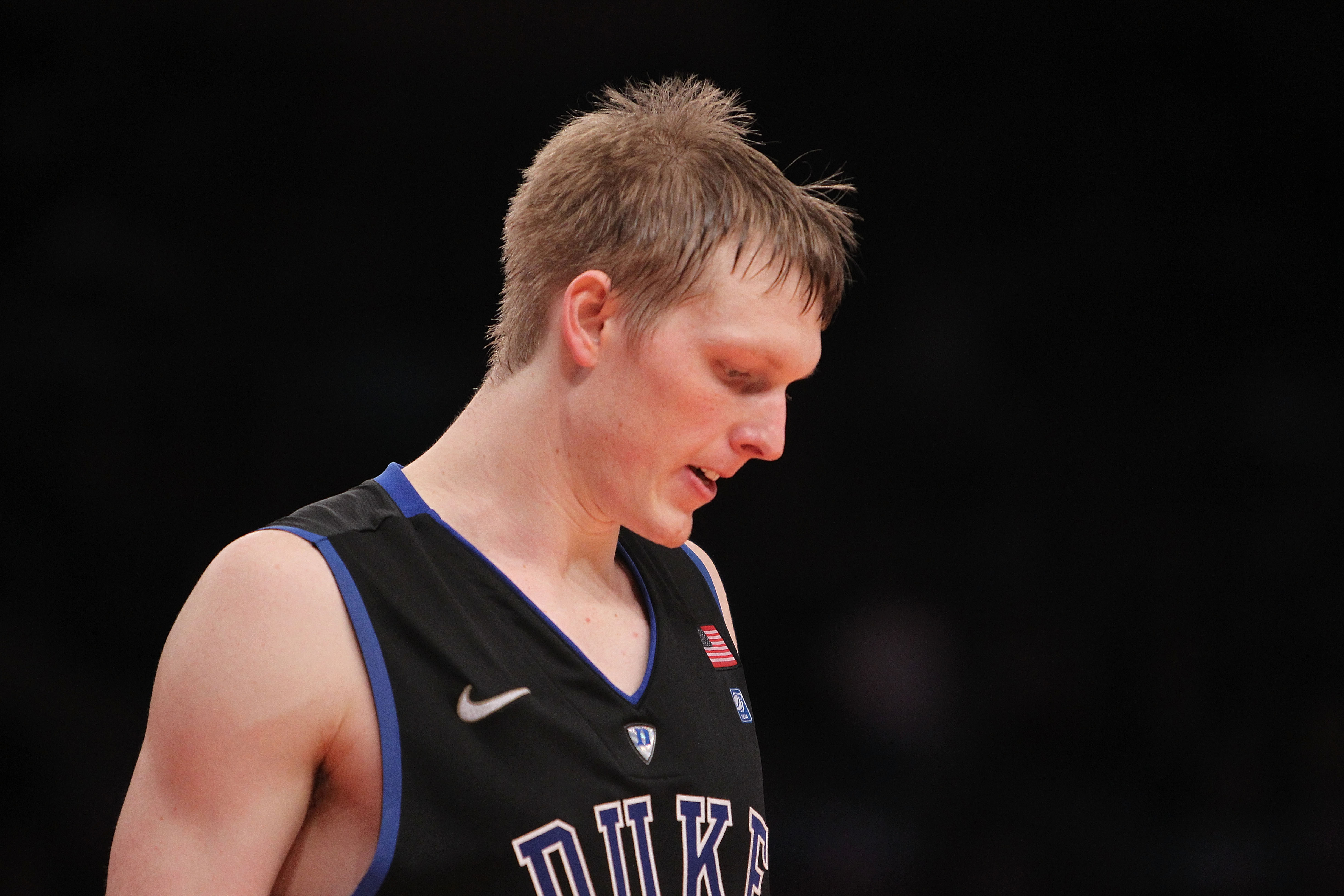 Then came his year abroad in Liga ACB, and when he returned, he brought the first of many hairdos that would leave league observers wondering if Flock of Seagulls was now big in Spain.
Lets look at that again, because it's nearly the high water mark for his career of hair styles.
Except, during his sophomore — 2013-14 — season in the NBA, he regressed back to a middling 'do that lacked the verve of that bonkers cut to start his career in the Association.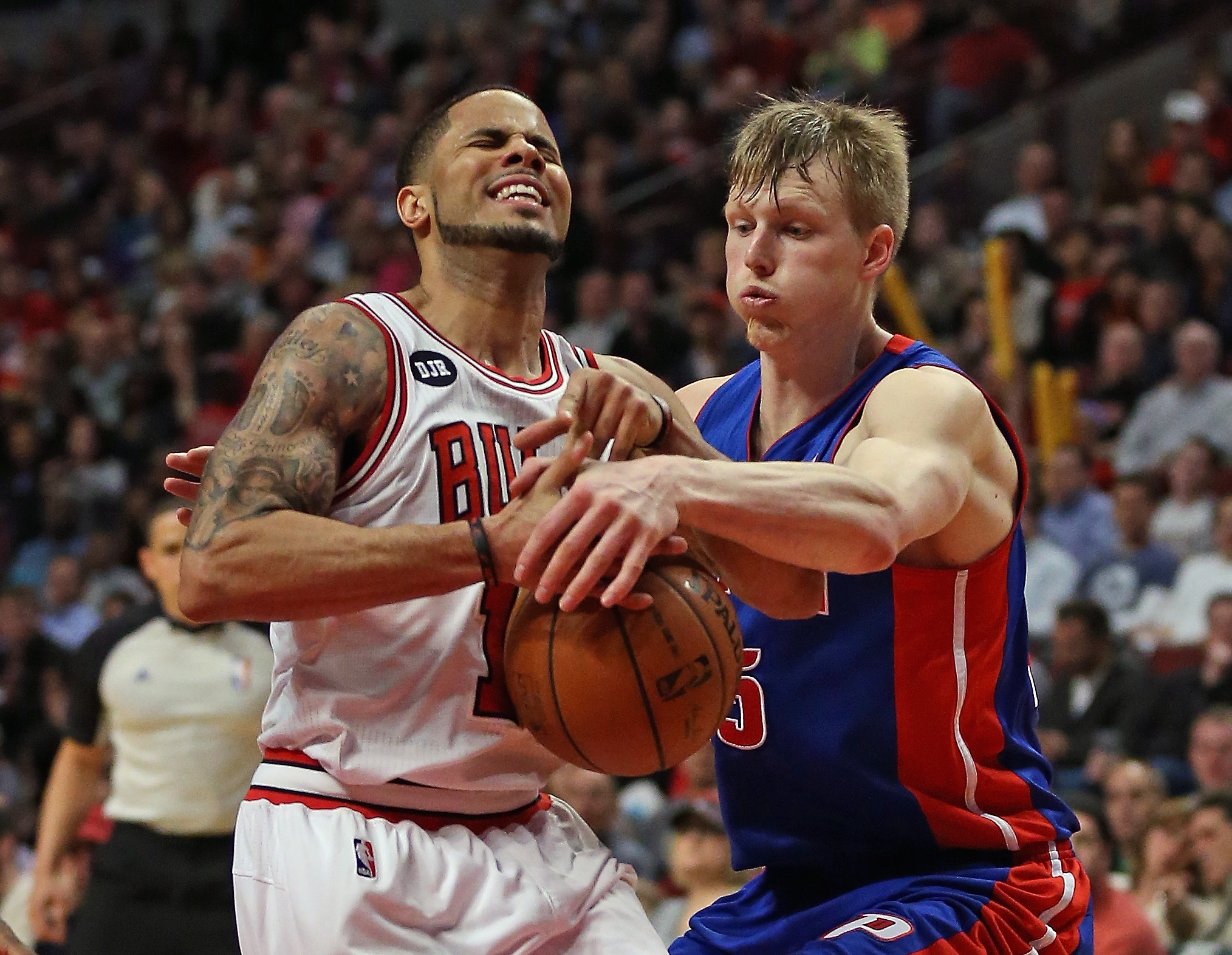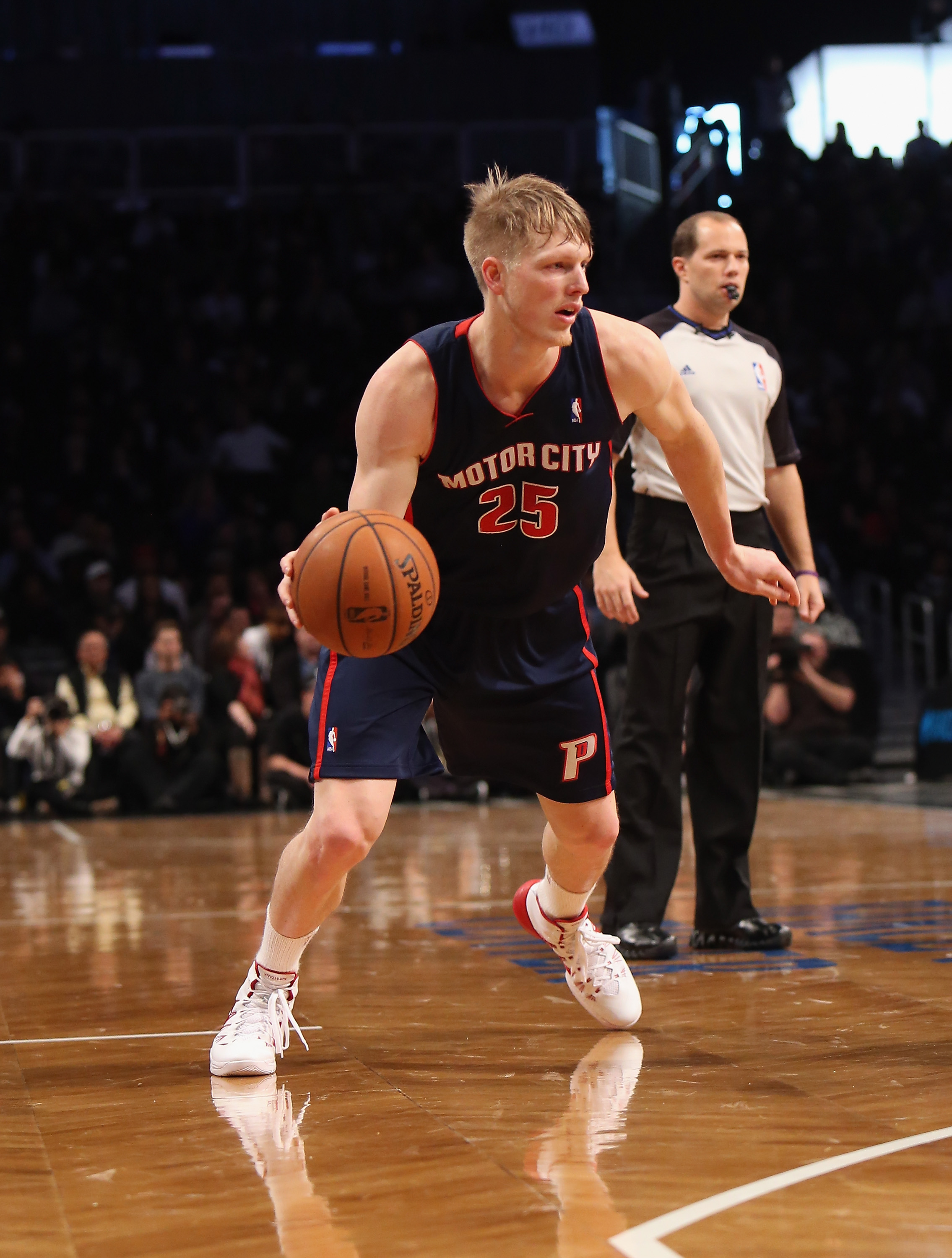 But for the 2014-15 season, when he joined the Oklahoma City Thunder as their forward wing, he was back to his oddly asymmetrical flip to one side. Here's how he showed up to the 2015 NBPA All-Star Players Social in New York City over the long weekend designating the season's midway point.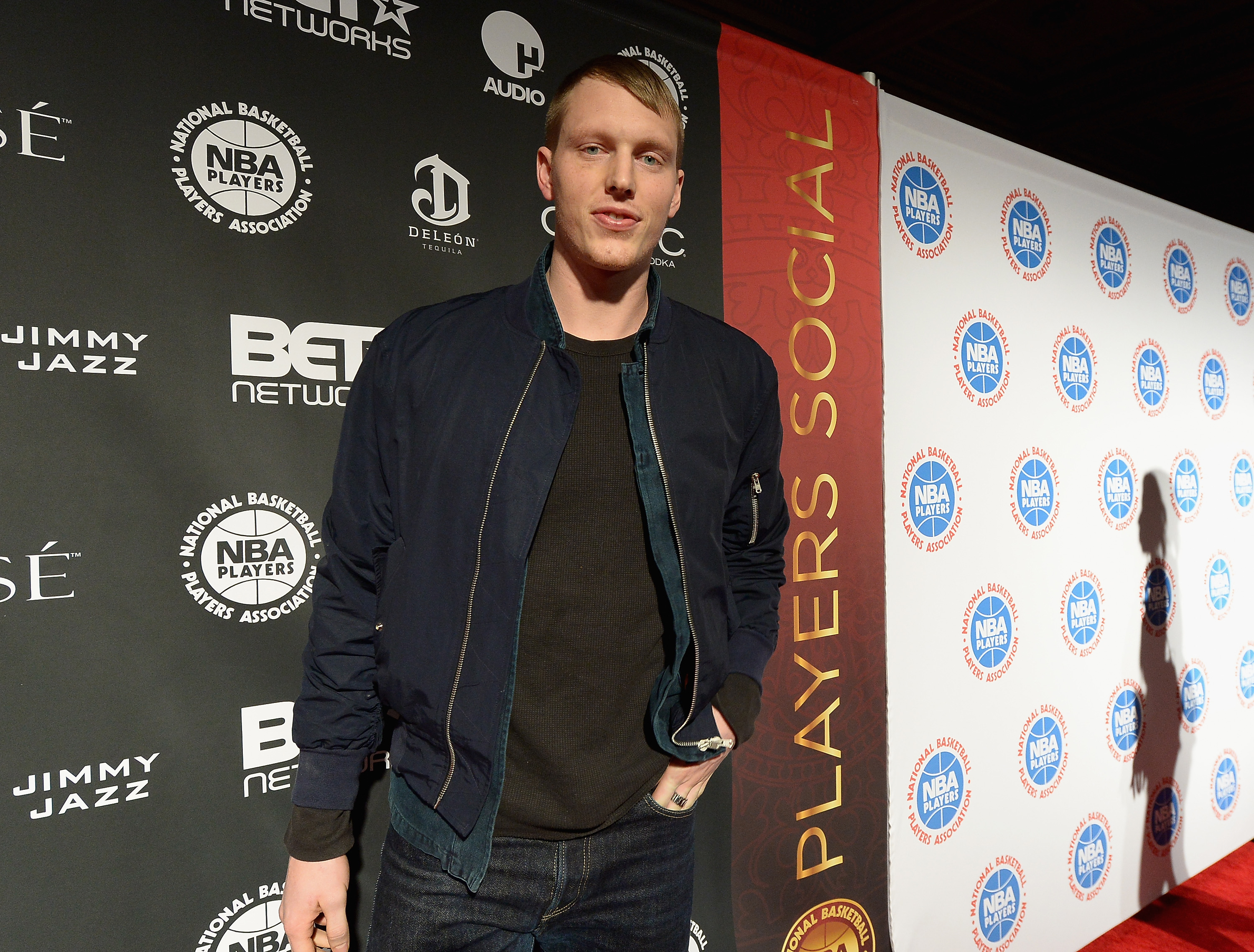 There's a very real case to be made that Singler's hair drove KD to Oakland this past season, especially when you compare it to the infamous Dutch Boy that all men with light blonde hair to have to contend with.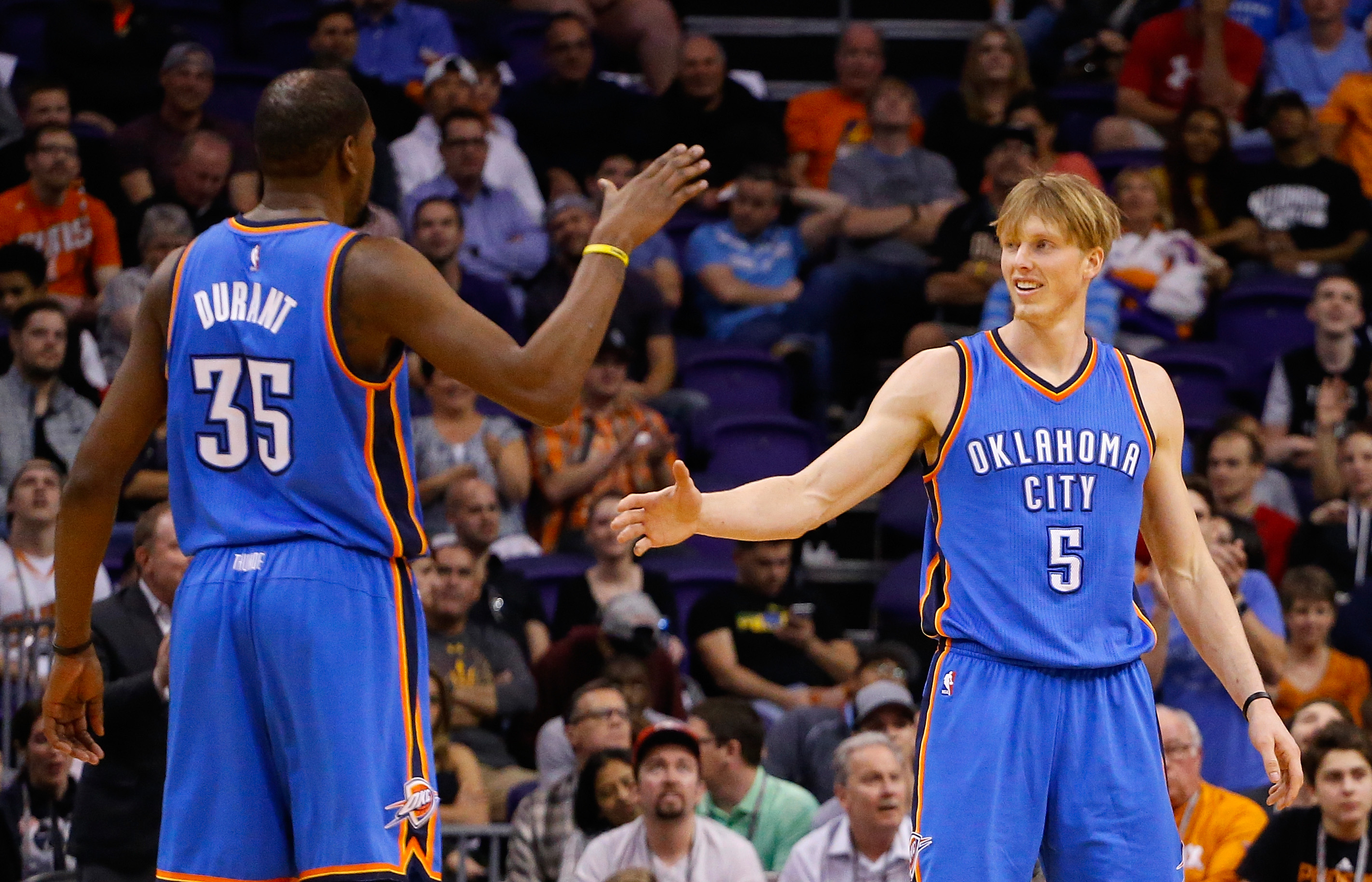 It's part bowl cut, part Bieber, except a couple years after Bieber was cutting his hair that way.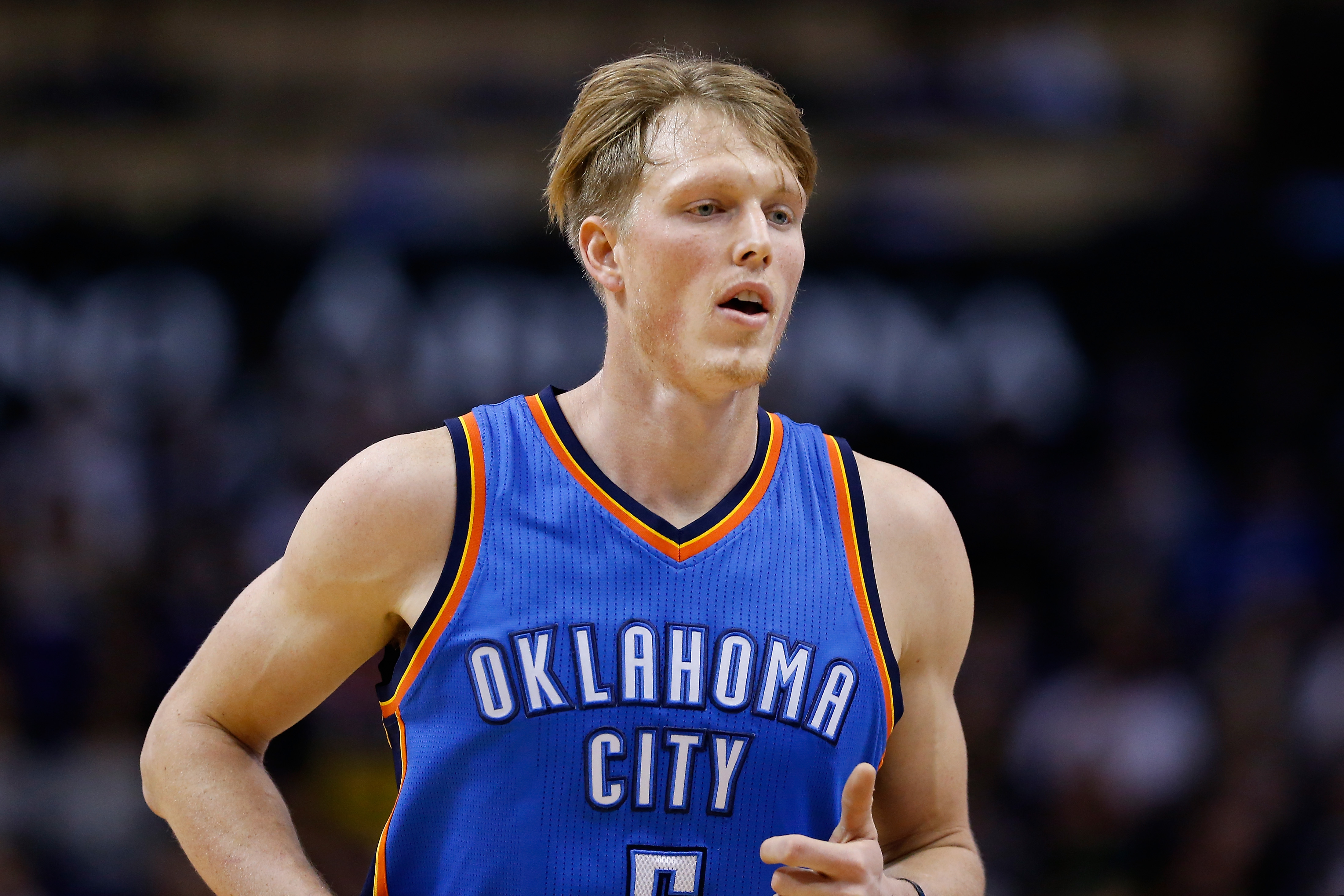 What's your favorite Kyle Singler look?