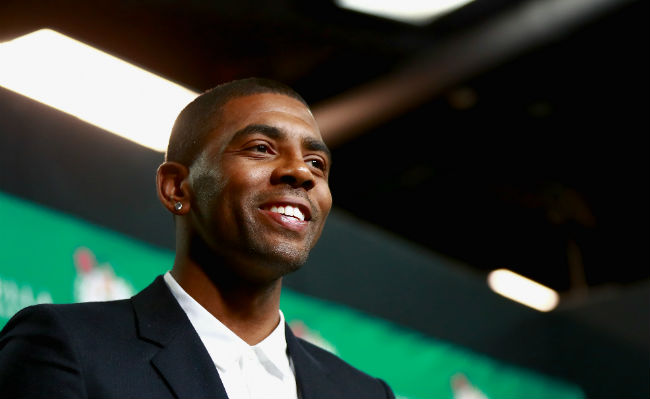 Kyrie Irving is a Boston Celtic now, and that's not going to change anytime soon. But despite the months of intrigue about just why Irving decided he needed out of Cleveland, we're still hearing different theories from some interesting places.
NBA agent Warren LeGarie appeared on Ethan Strauss' "House of Strauss" podcast on Thursday and had an interesting tidbit about Kyrie Irving's agent Jeffrey Weschler. Basically, LeGarie says that Weschler has a history of deciding he needs to "shake things up" and make his client think he's "fighting" for them.
"Jeff likes to manufacture his own self-importance," LeGarie said. "So he creates some issues that really weren't issues but Jeff decides 'I need to shake things up a little bit.'"

The example LeGarie gives is about Darius Miles, who Weschler also represented.
"I remember when he had the guy, that used to be for the Clippers, up in Portland: Darius Miles, he started manufacturing issues up there. And so you start understanding there's a certain MO to the way he works. And Kyrie's important to him because he doesn't have that many clients so I'm sure he needs to make sure that he had to show Kyrie that 'I'm fighting for you, see?'
"I'm not sure what he's fighting for," LeGarrie noted. "Maybe sharing the spotlight is a problem, I guess."
If sharing the spotlight is the problem, which is what many have thought was the problem all along, then there's nothing new here. But if LeGarie is right, and Weschler somehow manufactured Iriving's departure from Cleveland for his own purposes, well, that's certainly a much more nefarious move than we initially thought.