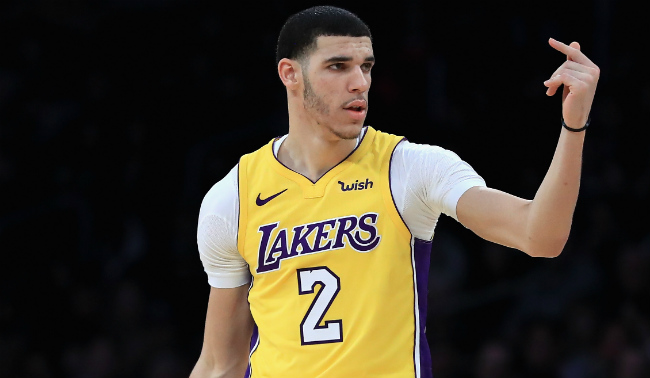 Lonzo Ball is going under the knife after all. The Los Angeles Lakers point guard and second overall pick in the 2017 NBA Draft will have arthroscopic knee surgery next week, the Lakers announced on Friday.
Rumors that Ball needed surgery surfaced shortly before free agency started at the end of June, but it was reported that Ball will be ready for training camp before his second season begins in October.
The Lakers officially reported the surgery on Friday and said a further update will be given once he has surgery on Tuesday.
There was some speculation, apparently even within the Lakers' franchise, that Ball's knee surgery was leaked to the media as a preventative measure to keep him from being traded. But the injury does, indeed, appear to be real nonetheless. There might be some gamesmanship in how it was reported, but coming off an injury won't be easy for Ball, who showed flashes but still didn't have the ideal rookie season.
Everyone is different, but similar injuries tend to keep players off the court for about two months. We'll know a lot more about his status in the coming days, but it's safe to say Lonzo hasn't had the best start with LA, even if he now has the LeBron he's always wanted.

UPDATE: Ball underwent surgery on Tuesday afternoon, and according to the Lakers, things went off without a hitch. The team tweeted out news that Ball is expected to make a full recovery by the time training camp rolls around.
There were no indications that Ball would have to miss any action by the time the preseason or regular season rolls around, but still, the Lakers must be happy that their starting point guard is going to be ok.