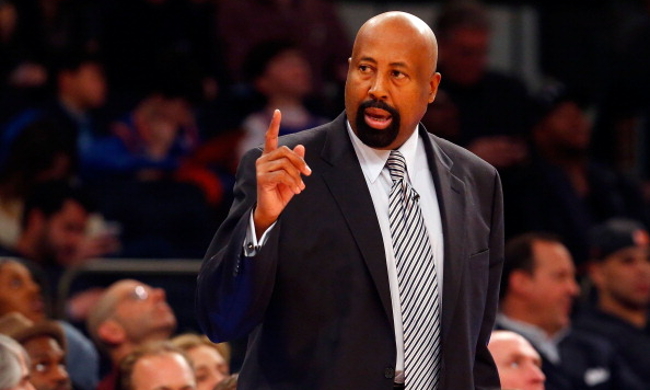 Things just keep getting weirder and more confounding for the Los Angeles Lakers. The team parted ways with Luke Walton not long after Magic Johnson unexpectedly resigned as team president, and there's been rampant speculation about who they'd peg to step into the head coaching position moving forward.
Former Cavs coach Tyronn Lue emerged as the top candidate, given his relationships with both LeBron and the Lakers organization, and after meeting with team execs multiple times in recent weeks, it appeared his hiring was a foregone conclusion. But Lakers brass somehow flubbed even that, reportedly low-balling Lue and prompting him to withdraw from consideration.
Now, the team has reportedly expanded its search to include a trio of former NBA coaches, whose combined experience has been a mixed bag, to say the least.
https://twitter.com/ShamsCharania/status/1126264616672276481
Woodson has had previous head coaching gigs with the Hawks and Knicks, the former being his most successful stint, given the comedy of errors that was his ultimately doomed tenure in New York. He was also an assistant under Doc Rivers for the Clippers for several years.
Both Hollins and Vogel have had successful runs with small market teams in Indiana and Memphis, though Hollins hasn't coached for some time and Vogel's most recent tenure in Orlando didn't go well. They join another pair of former coaches who were already under consideration for the job.
It's back to the drawing board for a franchise that just can't seem to stop shooting themselves in the foot at every turn, as they conduct one of the strangest high profile coaching searches in recent memory.