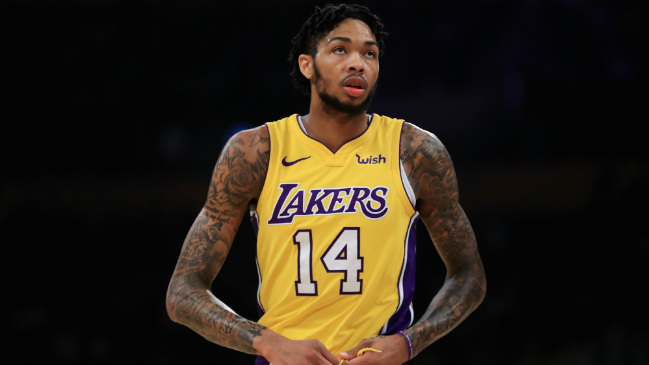 The Kawhi Leonard trade saga kicked into overdrive on Thursday as talks have begun heating up between the Spurs and other teams, most notably the Lakers.
The Spurs, originally reluctant to deal Leonard even after his request, are now apparently ready to move on and are fully engaging in trade talks. This comes on the heels of the Lakers finally getting seriously involved after being rebuffed initially, and for the Spurs to even consider an offer from L.A. means the Lakers are putting the goods on the table.
San Antonio may prefer assets from Boston or elsewhere, as has been reported, but the Lakers are the only team with real motivation to get a deal done soon and give up significant assets. The Celtics, Sixers, and others have concerns about this being a rental situation, so the best assets aren't involved right now. The Lakers, however, want Leonard in early so they can convince LeBron James to join, so a deal needs to happen for them in the coming days.

According to ESPN's Adrian Wojnarowski, the Lakers are now building their package around Brandon Ingram, their top asset, in an effort to convince San Antonio to part with Leonard.
The Lakers are willing to include former No. 2 overall pick Brandon Ingram and a future first-round pick in a package for Leonard, but the Spurs are seeking a far more complete haul of Lakers young players and future picks, league sources said.
Putting Ingram on the table is a big deal, although not a surprising one. If the goal is to land James and Leonard, Ingram becomes something of a redundant piece and is no longer as valuable on that roster. He's also their best trade chip, especially with the Spurs who would need someone that can be the future on the wing if Leonard is gone.
The Spurs are right to push for more, especially since the Lakers' future first round picks likely aren't going to be extremely valuable if they have LeBron and Kawhi. It was reported during the season that no player will be considered untouchable for the Lakers, but how many other young players L.A. makes available in a package with Ingram will likely determine whether they get Kawhi soon or not.