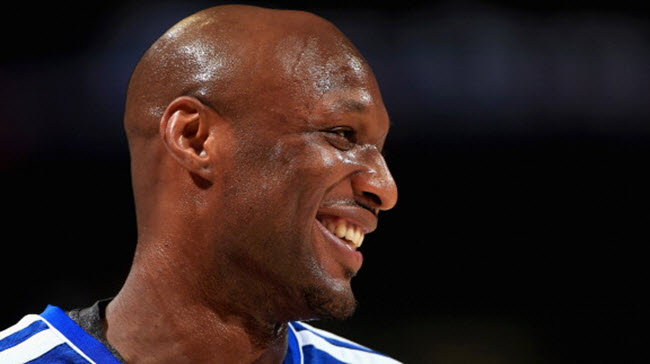 By now, you've heard about Lamar Odom's situation. On Tuesday, the former NBA star was found unconscious and unresponsive at a brothel in Nevada. According to TMZ, the 35-year-old had reportedly used an herbal substitute for Viagra, though that was never confirmed.
What was confirmed, however, is the dire state Odom is in. Some reports have him in a coma, while brothel employees simply said they didn't think he'd make it. Both Mitch Kupchak and Kobe Bryant visited Odom in a hospital Tuesday night, adding to everyone's worst fears about the severity of the situation.
Odom of course played 14 years in the NBA, splitting most of his time with the Clippers and Lakers. He was well-liked by his peers as evidenced by the outpouring of support he received on social media from former players and friends.
https://twitter.com/cheddahcheese7/status/654160788735725568
ESPN L.A. reporter Arash Markazi offered some interesting details about Odom, who he just saw last month in Las Vegas. It certainly sounds like the trade from the Lakers began a downward spiral that he hasn't pulled out of.
Here's to hoping the best for Lamar Odom. He needs help, that much is obvious.