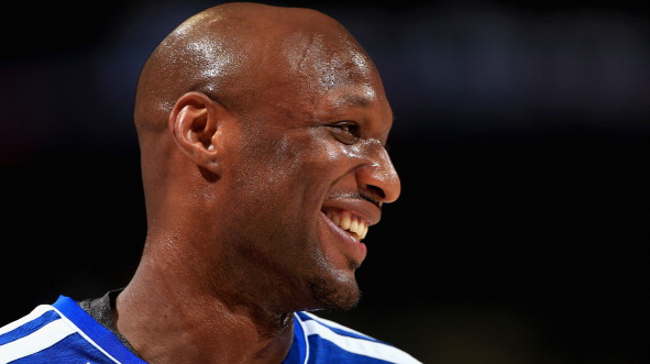 When you think of Rhode Island basketball, odds are the first player that pops into your mind is Lamar Odom. While he only spent two years at the school and played one season for the Rams, Odom was fantastic, parlaying a season in which he averaged 17.6 points, 9.4 rebounds, and 3.8 assists per game into the No. 4 pick in the 1999 NBA Draft.
Odom fell on some hard times in the not too distant past – he was hospitalized in 2015 after being rendered unconscious during a night at brothel in Nevada and spent some time in a rehab facility – but he seems like he's doing well now, which is wonderful news. On Friday, he popped up at Rhode Island's NCAA Tournament game against Creighton.
After the Rams took down the Bluejays, 84-72, Odom decided to slip into the locker room and congratulate the team.
Someone got a video of Odom walking into the locker room and dapping up everyone.

The last time the Rams made the NCAA Tournament was 1999. This was the year Odom was the star, and Rhode Island went 20-13 before losing to Charlotte in the first round. While the team has come fairly close since then, they've never made it back until 2017. It's very cool to see that the most famous player in program history recognized why this was such a big deal and made it a point to offer his support to the team.
(Via For The Win)