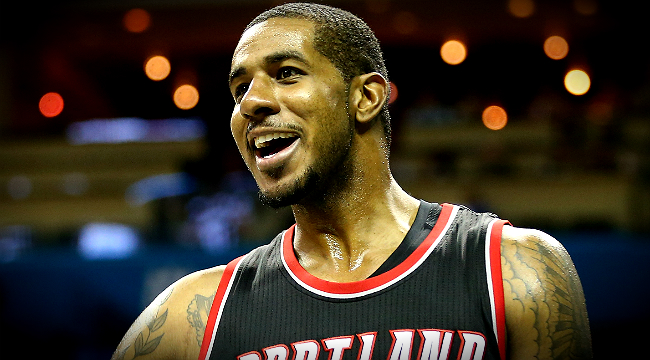 LaMarcus Aldridge wasn't impressed with the basketball portion of the Los Angeles Lakers' presentation to him — which is kind of important, seeing as the Los Angeles Lakers are a basketball team, and basketball teams play basketball. So despite the fact that every important free agent in history is technically considered a #FutureLaker, Aldridge's future in L.A. is going to have to wait. The Lakers took down their tweets wooing him to the Windy City Hollywood, and he's turned his attention elsewhere.
There are still a few teams in the mix with arguably the highest profile free agent left on the board. (We are assuming LeBron James is headed back to Cleveland. Dan Gilbert is spending money like he's been told the apocalypse is coming by 2017. And James has made no indications he'd head anywhere else, especially after the team locked up Kevin Love, Tristan Thompson and Iman Shumpert to long-term deals already.)
Aldridge has the skill level to instantly make a team with an established core a title contender, and at 29, still has plenty of productive years left. He's coming off a season in which he averaged a career-high 23.4 points points per game to go with 10.2 rebounds.
Let's take a look at four teams with a realistic shot of landing him. (The Lakers are out, obviously, and for the sake of brevity, Toronto has been excluded from the conversation despite impressing Aldridge in their meeting with him. The Knicks meet with him on Thursday.)
San Antonio Spurs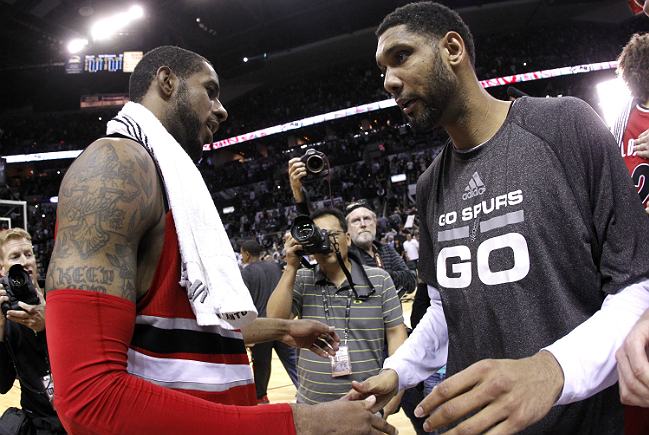 The odds-on favorite to land Aldridge right now, the Spurs have just about everything the All-Star is looking for. From a basketball standpoint, it makes perfect sense. This might (finally) be Tim Duncan's last year, and he could pass the torch onto Aldridge to keep the team running for another 100,000 miles like a well-maintained Honda engine. The team has a great mixture of veterans and key younger players. And as we all know, Gregg Popovich is arguably the best coach in the NBA, and the way he manages his roster should allow LMA to stay healthy and sharp into the playoffs.
Aldridge is the rug that would really tie the room together; San Antonio certainly doesn't need him to continue to do great things, but he'd make them scary good.