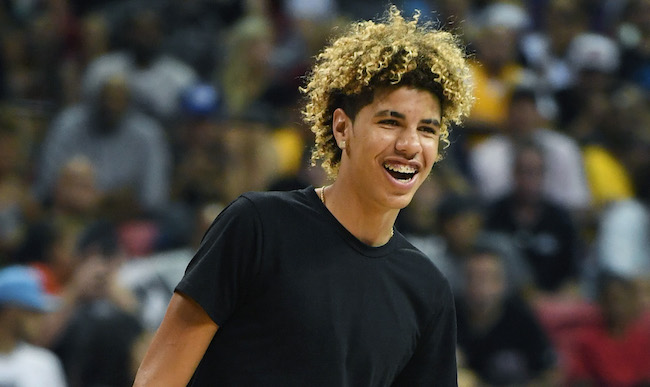 LaMelo Ball and the Ball family bring certain attention with them that makes them a little more interesting than the average basketball playing family. Between LaVar Ball's outlandish statements, Lonzo Ball being an NBA player, and the Ball family's failed attempt to make a name for themselves in Europe, there's a lot of interest there for a lot of people.
So much interest that, unsurprisingly, they'd like to cash in on it. The Ball family's brand, Big Baller Brand, wants to make some money off the hype surrounding the youngest brother as SPIRE Academy prepares to play at an upcoming tournament in Kentucky. According to a release, if you want to film one of SPIRE's games at the tournament, then you need to give Big Baller Brand $3,500 at the gate. Yes, that's right, $3,500.

If your first reaction is that $3,500 seems like an incredibly steep price to film a high school basketball game, then you're not alone. It's a lot of money, but the idea from Big Baller Brand is clearly that the media is making money off footage of LaMelo playing, so why shouldn't they get a cut. On the same side of the coin, the reason LaMelo is the star he is at his age is largely based off the incessant media coverage of the family's every move.
We'll find out soon what outlets were willing to shell out some cash for the rights to film, but the effort would probably be more effective if LaMelo was on a team full of future NBA stars. Credit to the Ball family for trying to cash in where they can, though, even if the $3,500 price tag is utterly ridiculous.