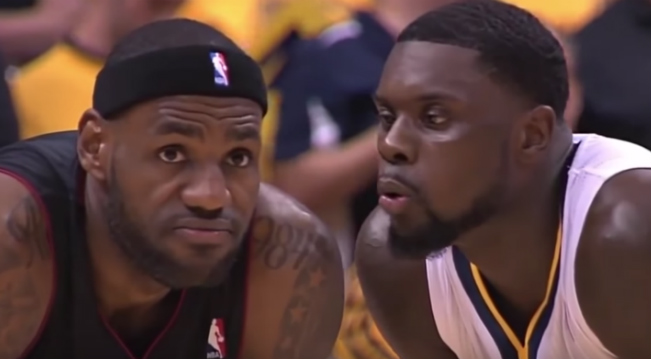 The Los Angeles Lakers made the biggest splash possible on Sunday night, as the team's pursuit of LeBron James paid off in the form of the best player in the world joining the team on a four-year deal. With James in place, the team is focusing on putting veteran pieces around him, starting with Kentavious Caldwell-Pope on a one-year contract.
Fast forward a few hours and Los Angeles has decided to bring another veteran on board on a one-year deal, and oh boy, is this one a doozy. According to Chris Haynes of ESPN and Shams Charania of Yahoo Sports, the Lakers have agreed to a deal with Lance Stephenson.
Haynes also brought word of the short-term deal Stephenson will sign.
https://twitter.com/ChrisBHaynes/status/1013610409977237505
Now, I don't have to sit here and tell you how absolutely bizarre it is that Lance Stephenson — whose single-best skill is the ability to annoy living hell out of LeBron James — is going to team up with his longtime foe. There are plenty of reasons to question this, namely because you'd have to assume the two will have to bury a hatchet or 50, because this happened the last time the two faced off.
Still, this is apparently not the first time the pair nearly played together.
At any rate, it'll be fascinating to watch if Stephenson can put it all together for the first time outside of Indiana, which has been an issue for him throughout his career. If so, this could be a fun signing for the Lakers. If not? Well, Stephenson will just show that he can find a new way to get under James' skin.