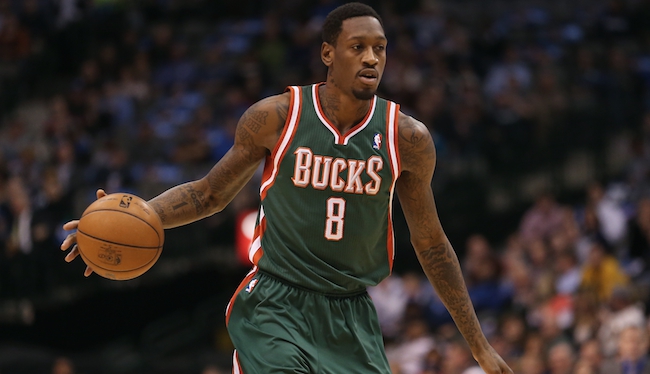 Comebacks are an inevitable part of sports. The disgraced or injured or once-washed-out athlete comes back for more, hoping to recapture a piece of the glory they once held in their hands. Basketball seems to especially attract comeback attempts, whether it's veterans hoping for one last shot or formerly-prized prospects hoping to show they've still got "it."
Larry Sanders isn't the former, and he's not quite the latter. He's a singular case, a player who was at the height of his powers, only to walk away to take care of his mental health. It wasn't clear if Sanders would be gone for good, or if he'd reappear in the league at some point. As he tells Alex Kennedy of Basketball Insiders, he's leaving the door open.
Basketball Insiders: You mentioned you're in a better place, which leads to the big question that everyone is asking. Do you see yourself making an NBA comeback anytime soon?

Larry Sanders: "I could see myself coming back to the NBA and… I mean, I'll just leave it at that. I can't say too much. (laughs) I can see myself coming back there."
The question is, can the NBA see Sanders back in the league?
There's no question as to Sanders' talent. The year before he left, Sanders was one of the best defensive players in the league, an absolute terror all over the court. He can play, that much is certain. But Sanders' departure wasn't exactly pleasant, and teams might be reluctant to take a chance on him for fear that he'll suddenly bolt once again. If Sanders truly does want to come back to the NBA, he'll have to convince teams that he's in a good space and not a danger to flee.
(Via Basketball Insiders)