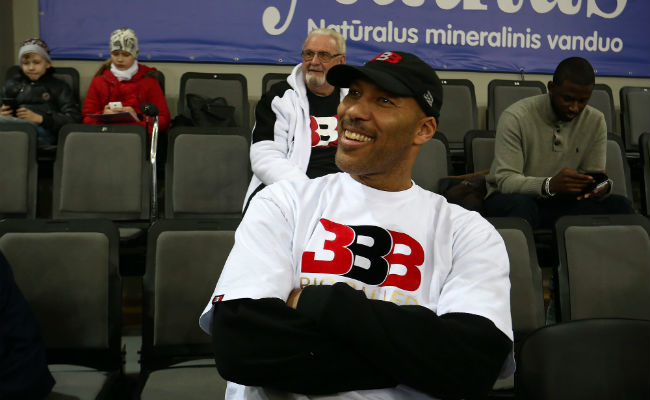 Odds were not placed on LaVar Ball saying that he could beat LeBron James in 1-on-1 during James' tenure with the Los Angeles Lakers, ostensibly because there was a five hundred trillion percent chance it was going to happen at some point. Lo and behold, Ball couldn't make it until the start of the 2018-19 NBA season to make this claim.
Ball sat down with Fanatics View to discuss all the stuff you've come to expect when someone talks to him, and when he was asked about whether he'd be able to take James in a game of 1-on-1, he gave the answer that everyone saw coming.

"Me and LeBron 1-on-1, he's too weak," Ball said. "Back in my heyday, can't nobody hold me, 270 benching 500? All I gotta do is back you in, I'll lift all of them up off their feet.
"My will to win was too hard, man," Ball continued. "One-on-one, I bet on myself all day."
We've gone over the absurdity of the proclamations that Ball makes how he'd handle James and Michael Jordan in the past, but the whole "I can outmuscle LeBron James" thing is a special kind of ludicrous. Besides, we have some clips of what Ball's game was like, and I have the upmost confidence in saying he is not beating LeBron James in basketball.
This is almost certainly a bit at this point, and it is done almost exclusively so rubes like myself can get mad at how insane this is. Oh well, at least everyone agrees Ball couldn't beat James or Jordan in a game of 1-on-1 … right?