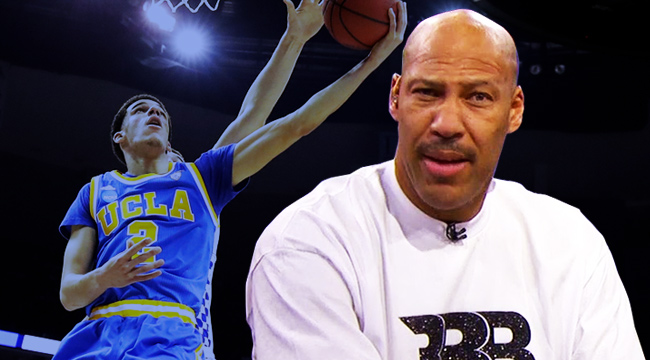 It's been more than a fortnight since Big Baller Brand unveiled the ZO2, and LaVar Ball is still talking. That's his game plan and thus far it's working. So Ball will continue to talk, and we will continue to talk about him and his sons.
At this point in the news cycle there are certainly some that have Ball fatigue. They are tired of wondering where Ball will get drafted, or hearing his father make outlandish statements about how Michael Jordan couldn't sell Lonzo's $495 shoes. There's significant backlash over Ball saying his brand isn't for women. Or his ignorant comments about Kyrie Irving's family. Those that have grown tired of it all are right to roll their eyes because almost all of it is for show by now.
There are no fences to occupy with the Balls at this point. And maybe that's why people keep clicking on Lonzo and LaVar Ball stories, and why people are still writing then. Readers are interested in Twitter roasts of too-expensive shoes because it's an easy way to achieve confirmation bias: those too-expensive shoes are expensive, man.
And truthfully, part of the allure of a story like LaVar Ball is in the likelihood that all of this is a massive failure. When reports leak out that the shoe hasn't sold well, people get to revel in the schadenfreude of a bombastic salesman getting his comeuppance. For every notable person rooting for Big Baller Brands to grow and take down a shoe goliath like Nike, there are many more who hope it becomes a cautionary tale sneakerheads laugh at for decades to come.
Either way, people are tuning in to see the show.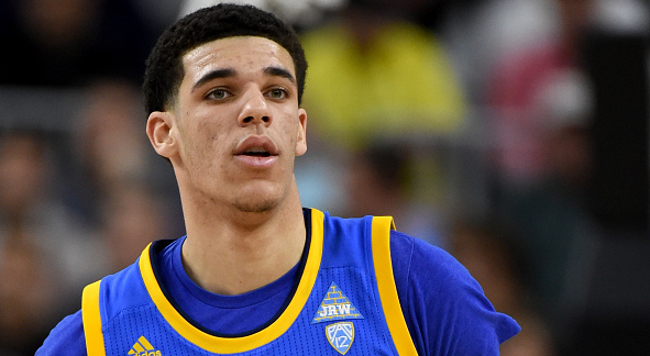 Consider the uncharted territory we are about to enter. No NBA prospect in recent memory has had this kind of unique hype about his arrival in the NBA. This isn't the collective basketball media raving about a high school player like LeBron James. This isn't an outstanding collegiate career getting someone dubbed the next Jordan. LaVar Ball isn't waiting for the media or scouts to rave about his son — he's attempting to bend the collective will of the basketball world to his whims.
And, in many ways, it's working. Perhaps it's fate, but Lonzo looks likely to head to the Los Angeles Lakers. (That just so happens to be LaVar's preferred destination for his son.) He's already said the presumptive first overall pick – Markelle Fultz – isn't ready for prime time in LA, but his son somehow is. And though it may not be the right kind of exposure and brand awareness to some, the basketball world knows much more about Big Baller Brand than it does countless other would-be brands or players in the draft.
Consider that when Stephon Marbury offered advice to LaVar Ball about finding companies to work with in China, the initial reaction of many was surprise that Starburys were still being made at all. Sure, Marbury managed to create an independent company with an admirable business model: affordable shoes for people who need them. But low sales totals or not, basketball fans around the world know exactly how much Lonzo Ball's shoes — or slides — cost and where to get them.
And all of this has gone down before Lonzo is even drafted, let alone takes the floor in an NBA uniform wearing his own shoes. Maybe what makes this all fascinating is that we don't know what will happen. If Lonzo Ball is everything his father says, this could actually work out. The Lakers will get their next dynasty, Big Baller Brand announces a wildly successful purple and yellow colorway, and UCLA becomes a Big Baller Brand machine that produces NBA superstars in bulk.

Maybe LaVar Ball announces a run for president, or maybe FBI director. Maybe he replaces Phil Knight at Nike, or at least gets a show on FS1 out of the deal.
Lonzo finding success could even be considered more impressive given the circumstances. But it could be a complete disaster, and what happens then? Maybe the shoes fall apart, or Ball never catches up to the pace of play in the NBA. Maybe the pressure gets to him.
Or maybe worse still, he's a completely serviceable NBA player who will always be considered a disappointment because of the massive expectations thrust upon him. We could be watching a teenage fall short before he even begins the climb, a journey made impossible because his father kept making the mountain higher than anyone could ever ascend.
So much of this is uncharted territory, which makes it difficult to look away from the show no matter how grotesque or unhealthy it may seem to be. LaVar Ball isn't the first father of a basketball prospect shooting for the stars, he just so happens to be the first one to go viral in such a unique way.
Perhaps Ball understands what he's done, and everything will be fine. For Lonzo's sake, I hope this is the case. Either way, we're all watching for one reason or another.