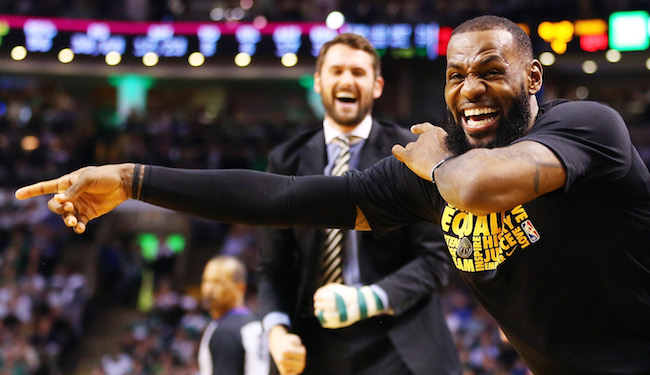 LeBron James wants to focus on the remainder of this season, even though he can potentially become a free agent if he turns down his player option for the 2018-19 campaign. Should that happen, every team that could afford to give James the contract he'd surely demand would be part of an all-out blitz to try and acquire his services.
No team has been speculated about a possible landing spot for James more than the Los Angeles Lakers. The team has a ton of young talent and is in a position financially to bring another superstar to town alongside James. Add in that it would let him pursue just about whatever off the court interest he has, and the Lakers would make some amount of sense.
Because something could happen involving the Lakers, LaVar Ball is interested. TMZ caught up with the biggest baller in both the United States and Lithuania and asked him about the rumors that James will head to Los Angeles in the summer and join his son, Lonzo, on the Lakers.

"Who said it was a rumor, didn't I tell you he was coming here?" Ball told TMZ. "Trust me when I tell you."
As a follow up, Ball was asked about how James could help his eldest son develop. Of course, we're talking about LaVar Ball here, so his response was something rather silly.
"Lonzo will make him a better player, how's that?" Ball asked.
It's really hard to imagine anyone making James better at this point in his career, but hey, good on Lonzo if he'd find a way to do that.