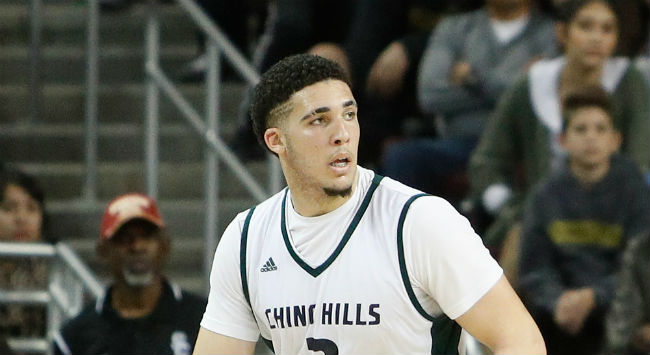 The 2018 NBA Draft came and went without LiAngelo Ball being selected by an NBA team. That was a predictable outcome for much of the basketball universe but, in the same breath, substantial interest remains with regard to where he may land in terms of a future basketball career.
To that end, LaVar Ball was prompted about his son going undrafted and, in short, he gave a remarkably tame response, at least by his own lofty standards.
"What's next for him is to play in the Summer League," Ball said. "Like I said, whether he's drafted or not, whether you're drafted or not, you gotta produce in the Summer League."
In some ways, it will be interesting to see where LiAngelo lands for Summer League, if he even finds a home at all. There is an argument to be made that he is of the playing caliber to latch on with a Summer League roster but the traveling circus of the Ball Family might scare teams off, particularly in the fishbowl that will be a 30-team Las Vegas gathering in early-to-mid July.
Fans chanted for LiAngelo to be chosen with the No. 60 (final) pick of the 2018 draft but their collective wish wasn't granted. That doesn't mean that the NBA dream is dead for the young man but, as his father notes, the next step is more of a grind that includes Summer League as the first stop.