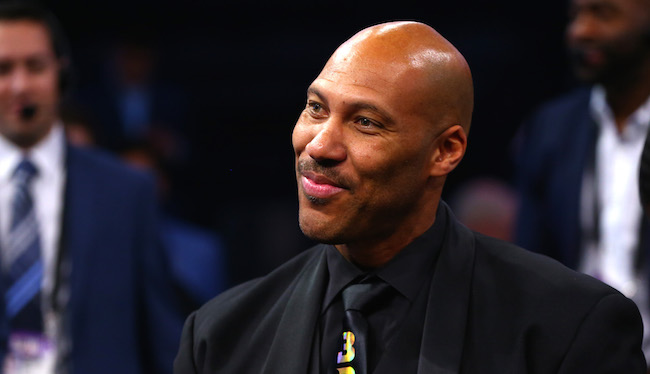 LaVar Ball has decided UCLA is no longer the right spot for a Big Baller like his son LiAngelo, pulling him out of school with the idea of preparing LiAngelo for the upcoming NBA Draft citing his displeasure with the indefinite suspension LiAngelo found himself with after shoplifting in China.
This is a familiar path for the Ball family, as he has done the same with his youngest son, LaMelo, pulling him out of Chino Hills High School to go the homeschool route until he's ready to go to college (or play international ball). There's one major difference between the two situations. LaMelo is a prized recruit in the Class of 2019 with a legitimate chance, pending development and physical growth, to join his oldest brother Lonzo in the NBA. LiAngelo, is not.
The middle Ball brother was never the prospect Lonzo was or LaMelo is, but LaVar is determined to try and create some draft buzz around him. ESPN's Adrian Wojnarowski is having none of it. While ESPN may be one of the chief mouthpieces for LaVar to speak things into existence, the top newsbreaker in the NBA had enough on Monday evening and decided to hit LiAngelo (and LaVar) with the cold truth on Twitter.

Is this harsh? Maybe. LiAngelo would probably prefer not to be getting roasted on Twitter by Woj, but the thing is, this is the honest to goodness truth. He's not a guy with NBA size or NBA athleticism or a single elite, NBA-caliber skill. That said, don't expect LaVar to just let his middle son wallow away in obscurity at a smaller school. He's going to keep the 'Gelo hype train moving, whether Woj likes it or not.
The next step? The Big Baller Brand "Gelo 3," LiAngelo's own signature shoe. He might not make the NBA, but at least he can have his own sneaker.