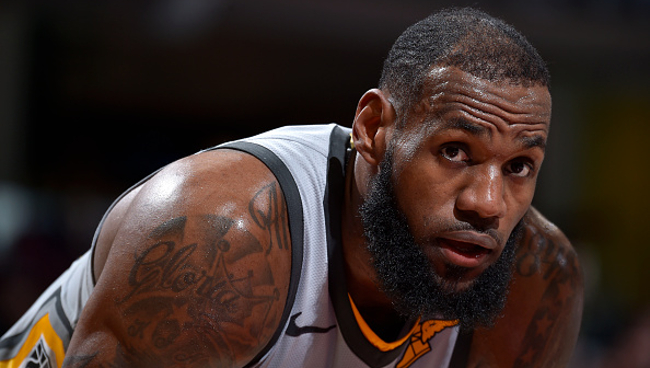 Life after basketball can be a struggle for many former NBA players, in more ways than one. Many talk about how they miss the camaraderie of being around their teammates. Others talk about the difficulty in redirecting that competitive myopia that had been the driving force of their lives.
Still others talk about the struggle to fill their time after operating on such rigid daily schedules for so many years. But another topic that often goes unmentioned is the issue of long-term security, especially as players begin to age and healthcare costs continue to rise.
On a recent episode of the HoopsHype podcast, Spencer Haywood, who is chairman of the board of directors for the National Basketball Retired Players Association, talked about that very subject and made sure to acknowledge LeBron James and several other current stars who have pledged large sums to a cause specifically designed to mitigate those types of financial issues for aging former players.
(Skip to the 10-minute mark below)
[protected-iframe id="3d8b3c5a5276f01614cde8f5c8885898-60970621-76566046″ info="//embeds.audioboom.com/posts/6701983-hall-of-famer-spencer-haywood-on-today-s-nba-stars-the-one-and-done-rule-he-ushered-in-the-goat-and-more-ep-60/embed/v4?eid=AQAAAFwvm1qfQ2YA" width="100%" height="300″ frameborder="0″ style="background-color: transparent; display: block; padding: 0; max-width: 700px;" scrolling="no"]
"I'd been pushing for health insurance for our players because once the players leave the game, the health insurance is taken away," Haywood said. "LeBron James, Steph Curry, Dwyane Wade, and Kevin Durant, just to name a few, said hey, we can help you guys out and get you some insurance. They dropped $15 million a year for all of us to have the health insurance they have."
That's a truly meaningful gesture on behalf of today's stars that has gone virtually unnoticed precisely because they haven't sought publicity for it.
Haywood and many other stars of his generation didn't earn a fraction of the wealth amassed by today's stars, so their financial reality is much different, and LeBron and the others involved in this deserve major recognition for actively seeking to help the legends who paved the way for them.