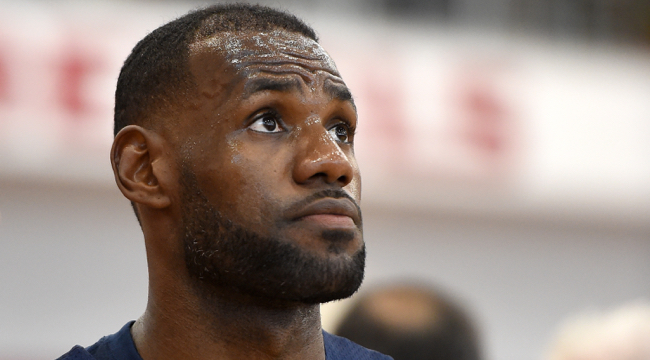 Good-guy LeBron James is at it again, and this time, he's turning his attention to adults by helping them receive their General Education Diplomas (GED).
Earlier in the summer, The LeBron James Family Foundation announced a program that would send over 2,000 Ohio-based children to college. Now, James, in a partnership with Project Learn of Summit County, is helping out the parents and guardians of the children enrolled in the foundation's scholastic mentorship program who don't have high school degrees or a GED by providing them with financial and emotional support to obtain high school equivalency credentials and learn other life skills.
Cleveland.com has all the details of James' new charitable project:
The new program for adults is called "I PROMISE, Too" and so far counts nine adults – who will be taught by instructors from Project Learn. Again, only parents or guardians of children in James' mentorship program are eligible.

In the new program, enrollees received an inspirational letter from the Cavaliers superstar basketball player, HP laptop computers that they can keep if they finish the classes, and free bus passes and parking to attend class.

Participants will also have covered the $6 cost to take the GED practice test and $120 cost for taking the entire, official GED exam. The foundation will also provide prizes for good attendance, work progress, and other achievements.
In addition to helping send kids to college and helping adults who never finished school get their GEDs, LeBron has spent part of his offseason hosting sick children and being a social activist.
With acts like these, LeBron has proven not only to be the best player in the world on the court, but one of the most influential off it as well.
(Via Cleveland.com)