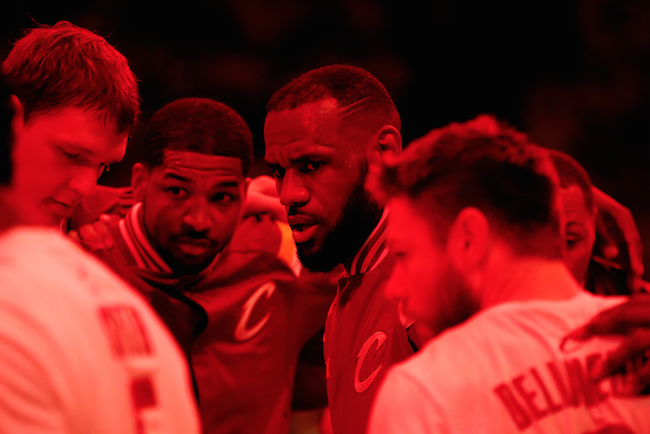 OAKLAND — When LeBron James returned home and Kevin Love followed him just a few weeks later, the Cleveland Cavaliers were poised for beauty. Led by the league's latest and greatest Big Three and an overseas coach lauded for his unique strategic prowess, Cleveland would set scoreboards ablaze en route to title contention.
But basketball isn't played on paper. Human bodies are fragile.
The Cavaliers romped through the Eastern Conference playoffs with the league's best offensive rating, but anyone watching knew just how untenable their performance on that end could prove to be versus the right opponent. Sans Love and with a limited or altogether absent Kyrie Irving, David Blatt's team devolved into the most stagnant brand of proficient offense played in years.
That success was bound to end against the Golden State Warriors. They have too many stellar individual defenders and play too versatile a scheme to consistently fail facing a style harkening the "glory days" of the 1990s. Golden State wasn't the league's top defense during the regular season by accident.
Fortunately for Cleveland, though, the loss of two defensively-challenged superstars came with a tradeoff: a new ability to win ugly. And if there's any way to beat Steph Curry, Klay Thompson, and company four times in seven games, it's likely not in the eye-pleasing manner so many envisioned the Cavaliers playing back in October anyway.
One week into June, however, you certainly won't hear them complaining. Flying in the face of all odds and expectations, James and company are still right where they're supposed to be.
Spurred by two go-ahead free throws from Matthew Dellavedova in the final seconds of overtime and a dominant all-around defensive effort, the Cavaliers beat the Warriors 95-93 in Game 2 of the NBA Finals. James scored 39 points, grabbed 16 rebounds, and dished 11 assists while making just 11 of his 34 shots, a dismal shooting night that was still superior to that of his MVP counterpart's. Curry connected on five of 23 from the field Sunday evening, a paltry conversion rate of 21.7 percent good for the worst performance of his career.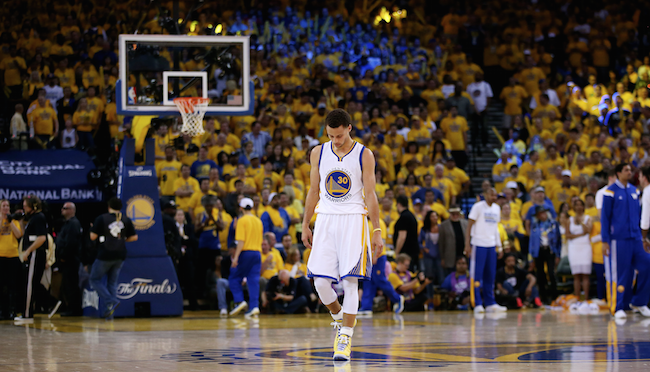 Though national headlines might say otherwise, this game wasn't about the shot-making woes of either megastar. James and Curry, obviously, will bounce back sooner than later; they're too talented and driven for any other outcome.