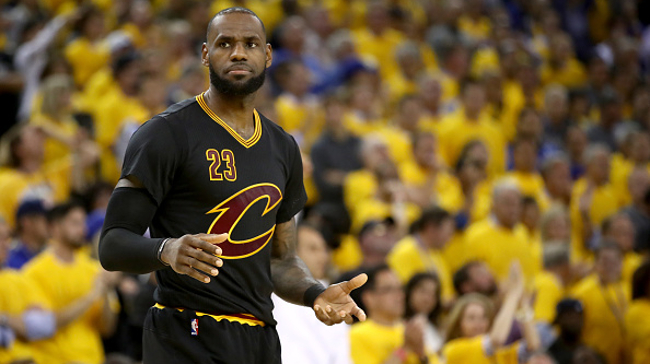 The silliest story in the NBA this week is LeBron James' random posting of an Arthur meme on Instagram. No one seems to know exactly why LeBron did it, but there are a number of theories as to why, and all of them are extremely silly in one way or another.
Maybe he was mad about Kyrie Irving and the Celtics. Maybe he was mad about how the Cavaliers have been playing. Maybe he ordered a steak medium-rare and it came out medium-well. All that we know is that LeBron was in a bad mood and he decided to articulate that with a meme that was popular in 2016.
After the Cavaliers beat the Milwaukee Bucks on Tuesday night, thought, someone asked LeBron why he posted the meme. He had a simple message that came from the heart: He likes the show Arthur.

LeBron does have three children, one who is 10 and another who is three, so it is very possible that Arthur pops up a lot in the James household. We're very much in "take LeBron at his word" mode with this one because this story has been so bizarre and using Occam's razor to select the simplest answer might as well be the best course of action.
So even if this logic seems a bit flawed — you don't necessarily have to like the show to post the meme — LeBron James is apparently a big fan of Arthur. I do not remember a single thing about the show, so I do not know if that is a good take or not, but at least the theme song still bangs.