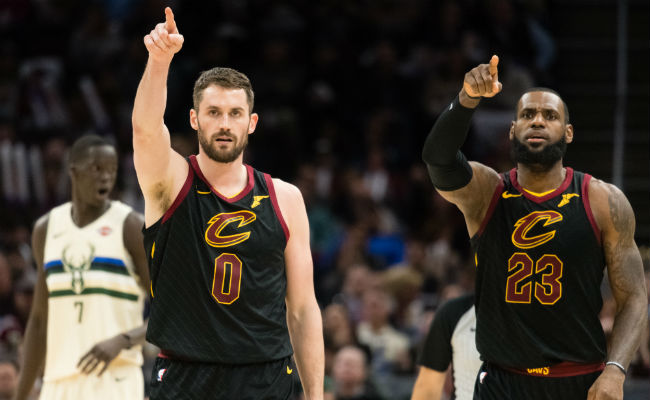 LeBron James has quite the free agency decision ahead of him, and now his options appear to be international. Yet another billboard has popped up requesting James to leave the Cleveland Cavaliers in free agency this summer. This one is digital, and it happens to be in New Zealand.
The SKYCITY Breakers NZ appear to be the latest team that wants to recruit James. But unlike the billboards in Philadelphia, the response in Cleveland and the billboards in Los Angeles, this time it appears to be the team itself that's trying to bring James to town.
Because they're outside the NBA, there's no tampering to be had here. And the roots of the billboard do appear to be American after all. The folks at Pardon My Take are part-owners of the franchise and they showed off the billboard on Tuesday morning.
Other American ties to the franchise include Shawn Marion, who is also a part owner. James has said the billboards are flattering, though I'm not sure how seriously he'll consider this offer.
The initial billboard in Philadelphia caused a flurry of speculation about whether James had toured schools in the city for his children, but we'll see if this billboard sparks similar reports. Will James pop up in Auckland sometime soon? Stranger things have happened, right?