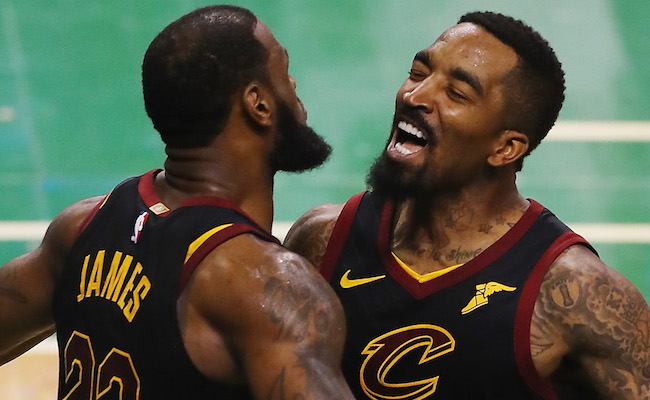 The Baker Mayfield era is off to a flying start for the Cleveland Browns, as the No. 1 overall pick led a furious comeback on Thursday evening against the New York Jets. The end result was the franchise's first victory since the 2016 season and, over the course of the evening, Mayfield engineered a scoring drive on his first possession and even caught a touchdown pass for good measure.
Given the length of time between victories for the organization, it makes sense that there was a grand celebration for the Browns after this win and, on cue, some of the team's more high-profile fans took part. In fact, LeBron James immediately joined the party in sending his good vibes to both Mayfield and the team.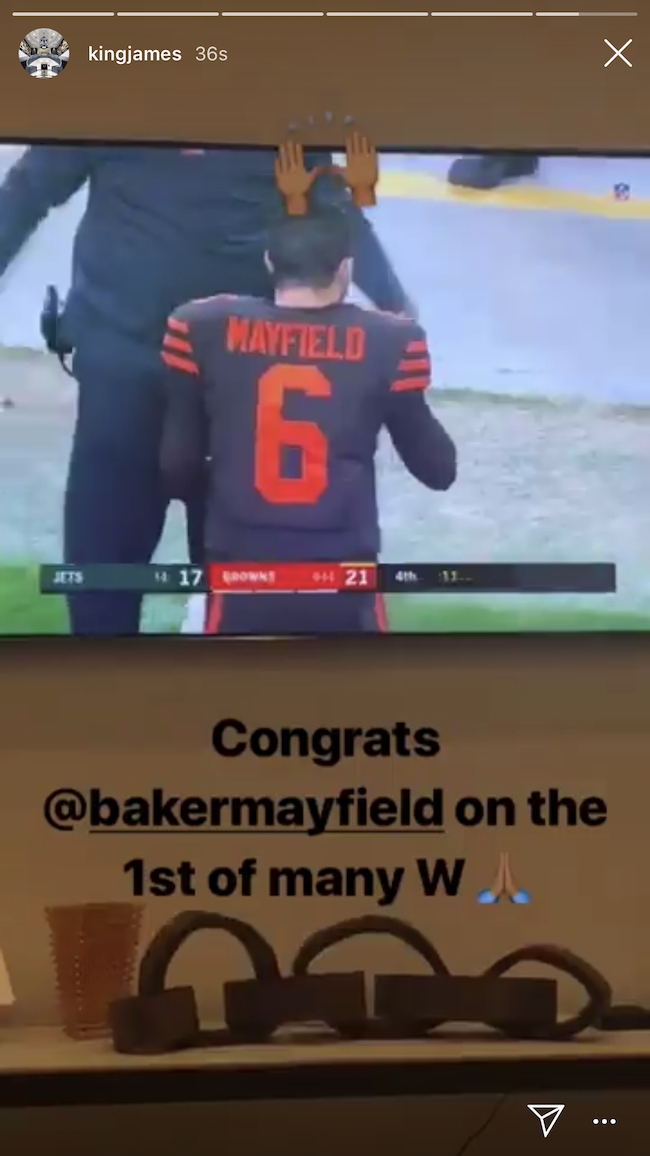 James, who of course grew up in nearby Akron, has been quite vocal in his fandom for the Browns, joining with fellow NBA star CJ McCollum to lead the way in that regard. Still, there was another NBA player celebrating in his own way, as James' former teammate and current Cleveland Cavaliers wing J.R. Smith did what only he could do: He ripped his shirt off and had a real good time.
This is obviously perfect and Smith being on the scene makes it even better. The timeline of McCollum is definitely worth perusal at this stage too, particularly given the lows experienced in recent Browns fandom, but it was hard to ignore the synergy of James and Smith enjoying this win in unison.
The Browns might not be good just yet but, with Mayfield at the helm, there is genuine optimism and the party is on as the weekend approaches in Cleveland.