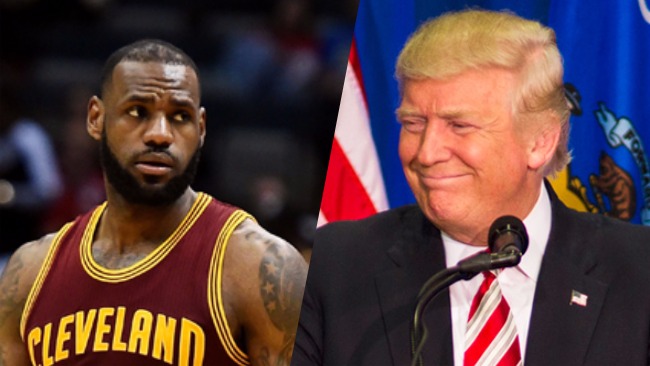 The Cleveland Cavaliers are set to take on the New York Knicks on Wednesday night, but the team won't all be together on Tuesday night as some of the players asked to make their own hotel accommodations — including LeBron James.
The Cavaliers have a partnership with the Donald Trump-branded SoHo hotel in Manhattan, but because of the election results and what Trump represents politically, many of the players chose to stay in alternative hotels, according to ESPN.com.
Since the Nov. 8 election, many Cavaliers players have spoken out against not only the results but even visiting the White House if the team wins another title. Richard Jefferson used his Snapchat to let his fans know that he believed that many NBA players would find "scheduling conflicts" when given the opportunity to meet with President-elect Trump in the White House.
Iman Shumpert echoed his sentiment in an interview with Complex:
"[…] I just don't think he can make anything shake like that," said Shumpert on Trump. "He not finna start no civil war out here. I do think he's crazy—straight up. I think he did that stuff to get people to think he's willing to shake it up. But did I vote for him? No. The other stuff that comes with him, I can't get with.
After this season, at least three NBA have already moved on from staying at Trump-branded hotels in New York and Chicago, and it's a trend that we'll likely see other teams picking up in the seasons to come.
(via ESPN)