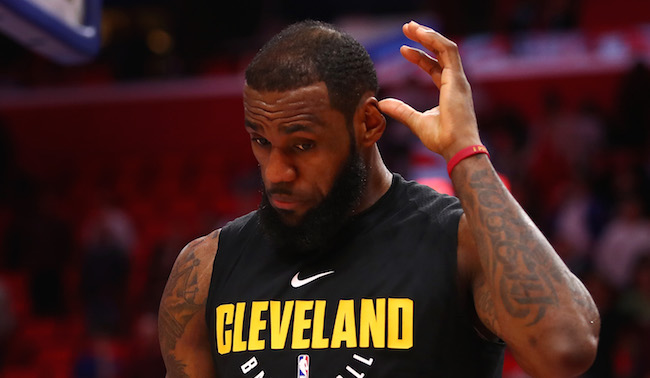 As the Cavaliers fall apart in front of our eyes, it's been impossible not to try and find ways to fix the mess in Cleveland by toying with the trade machine.
There isn't one trade to fix the Cavs because they have so many issues, and that makes for a daunting task of trying to figure out how to make multiple moves to make Cleveland a top contender once again. Fans trying to make things happen on the trade machine are learning the same thing the Cavs front office is, which is there are a lot of contracts that are hard to move in Cleveland.
Tristan Thompson and J.R. Smith's deals from the crazy summer of 2016 are proving immovable and those make it difficult to flip for quality players. Because of this, some have postured that the Cavs would be best off accepting their fate this season and this upcoming summer with LeBron James entering free agency and try to move their superstar. The problem with that is James has a no-trade clause and despite teams calling and checking in, the King is not going to waive his no-trade clause before Thursday.

If LeBron leaves Cleveland, it will be this summer, not on Thursday afternoon. Whether it's commitment to the team and city or stubbornness to refuse to see the writing on the wall, LeBron's mind is apparently made up. This should come as no surprise, as he's given no indications that he would change his mind about the no-trade clause, but it is confirmation from a reputable source of what we all assumed.