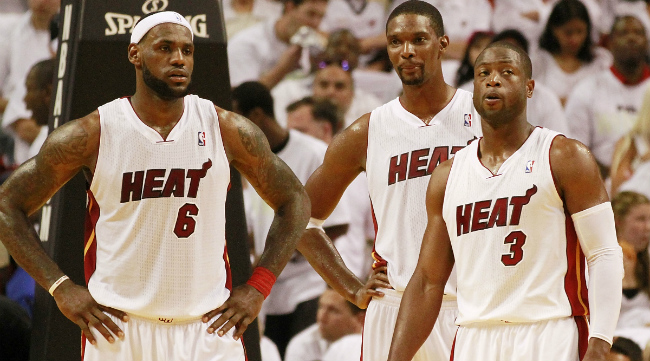 Chris Bosh was an integral part of back-to-back NBA championships with the Miami Heat and, as a result, he is beloved by that fan base. Unfortunately, Bosh is not able to play due an ongoing issue with blood clots and much has been made about the way that the Heat organization has been able to emerge from salary cap issues created by the former All-Star's contract.
On Tuesday, word broke that Miami would officially waive Bosh and, in a nice and highly appropriate move, retire his No. 1 uniform for the future. That move was met with almost universal approval around the NBA world and that included two very famous former teammates.
First, Dwyane Wade sent his love.
Then, LeBron James weighed in to "salute" his former teammate and close friend.

It comes as no surprise that both Wade and James would reach out on Bosh's behalf but it is refreshing nonetheless. The trio famously altered the course of NBA history by teaming up in Miami with a perfect alliance of salary cap flexibility and a willingness to take (slightly) less money to win on a grand scale.
Chris Bosh will no longer play in the NBA but retiring his number was the only rational move for the Heat and both Dwyane Wade and LeBron James know it.