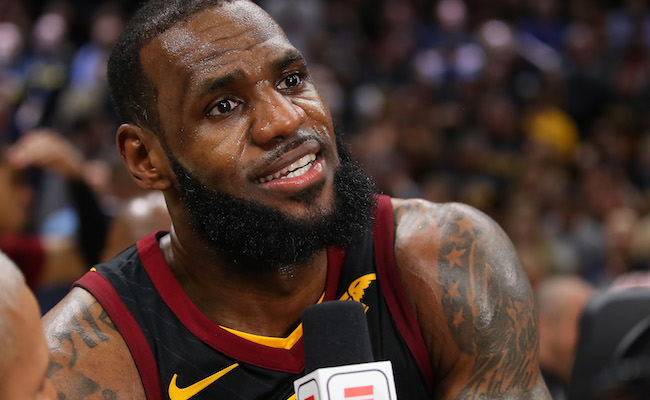 Game 3 didn't officially end the Toronto Raptors' season but, with a 3-0 hole against the best player in the world, the game-winner from LeBron James basically ensured the demise of yet another No. 1 seed from the Eastern Conference.
As a result, there was plenty of reaction to James' last-second heroics but, to drive the point home concerning how big of a story it was, ESPN's SportsCenter unveiled a late-night top 10 list that was entirely dedicated to the walk-off shot.
Every entry on the list was James' buzzer-beating runner that won the Cavaliers Game 3, capturing the moment from every angle.
It wasn't immediately clear that the worldwide leader was fully handing the coveted visual real estate over to James but it was fitting. While James has converted plenty of game-winners, both in Cleveland in Miami, this particular one was noteworthy in its odd delivery (off the backboard in gliding fashion) and its evisceration of an opponent many considered to be a formidable one prior to the series.
When the shot went through the net, James finished with 38 points and, while it wasn't necessarily the best individual performance of his recent past, seeing every possible angle of the shot strangely emphasized his brilliance. The Raptors likely won't be coming back to life after this massive blow and the Cavaliers likely have at least a half of an eye focused on the Celtics, who took a similar 3-0 lead over the Sixers earlier on Sunday. Still, it is appropriate to simply reflect on the ridiculousness of LeBron James and ESPN did just that.