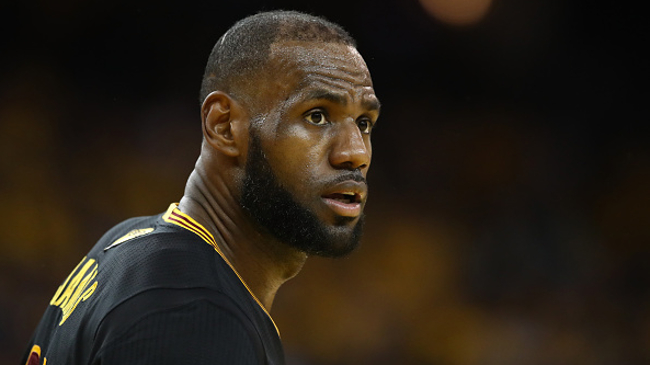 LeBron James is no stranger to using his platform as the most prominent athlete in the United States to uplift young people. Whether it's through charity work or just extending a kind word to someone who could use a shot of positivity from the best basketball player in the world, James is always willing to do what he can to be a role model.
James again did this on Monday evening, this time expressing his support of the young, African-American H&M model who was pictured wearing a hoodie that read "Coolest Monkey In The Jungle." It was a stunningly racist and tone deaf moment from H&M, which led to the company getting a ton of criticism for the move.
But in James' eyes, he did not see a young man in a racist hoodie. In an Instagram post, James wrote that he saw "a Young King," and posted an edited picture of the young model wearing a crown. In place of the the text on the hoodie, there was another crown, and the top of the image called him the "King of the World."

It's a powerful message from James, one that poignantly discussed race while simultaneously offering encouragement to the model. Charles Barkley once famously said that just because he's an athlete, that does not make him a role model. This Instagram post is further proof that James disagrees with that statement.