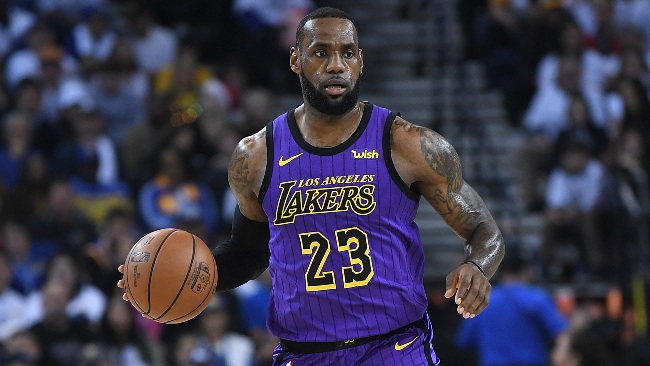 The first two and a half quarters went very well for the Los Angeles Lakers on Christmas Day. Though the team arrived in Oakland as significant underdogs against the Golden State Warriors, the Lakers put on an offensive show prior to halftime and, with 7:51 remaining in the third quarter, Los Angeles led by a 14-point margin.
However, the Lakers suffered a loss at that particular moment in the game, as LeBron James was forced to the locker room with what what was eventually deemed a groin injury.

Though specifics were not immediately available, James was seemingly seen mouthing "I felt a pop" when explaining what transpired.
Before he exited, James scored 17 points, grabbed 13 rebounds and dished out five assists, operating as the best player on the floor in a game that featured the reigning NBA champions on the opposite side. While the Lakers scored the first basket after their leading scorer went to the locker room, the Warriors immediately reeled off a 16-3 run, jumping back into contention and reaffirming what any kind of absence from James would mean to the Lakers.

Eventually, the Lakers announced that James' preliminary diagnosis is a strained left groin. There's not word on whether he'll be able to play in the team's upcoming games, but for now, he is questionable to return.
James has been a virtually indestructible force throughout his 16-year NBA career but, in short, the fallout from this particular injury could be significant.