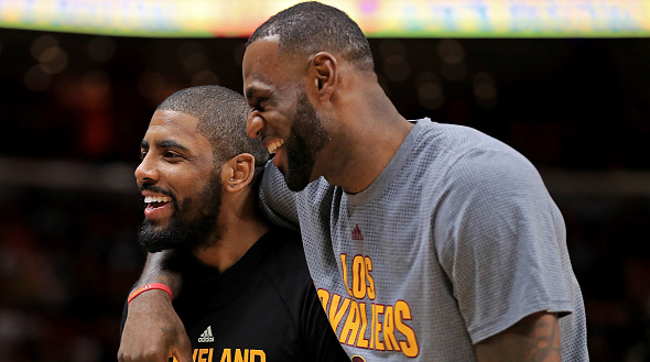 Meek Mill's new album Wins & Losses dropped on Friday. Apparently while his franchise got rocked with a trade request from its point guard, LeBron James got the chance to listen to it a few times. One song in particular stood out to LeBron, and based on its lyrics, it seems like there may be some kind of a message being sent.
LeBron posted a pair of videos to his Instagram story of himself listening to the first two tracks on the album. First up is "Wins & Losses (Intro)," followed up by "Heavy Heart," which features a lyric that seems like a not-so-subtle shot at Irving.

The line about people being with you when they're really not could very well be something that is applicable to his current situation with Irving. It could be a coincidence, of course, but seeing as how he was reportedly blindsided by Kyrie Irving's request to go somewhere with the hopes of getting out of his shadow, LeBron probably has a heavy heart right now.
Word out of Cleveland is that LeBron — who is usually involved in personnel stuff to an extent — isn't getting involved in trade talks for Irving. That's not a huge surprise considering the hands-off approach he has taken this offseason, even if this is a huge deal. But whatever, he's probably enjoying the opportunity to focus on other things, like Meek Mill's new album.