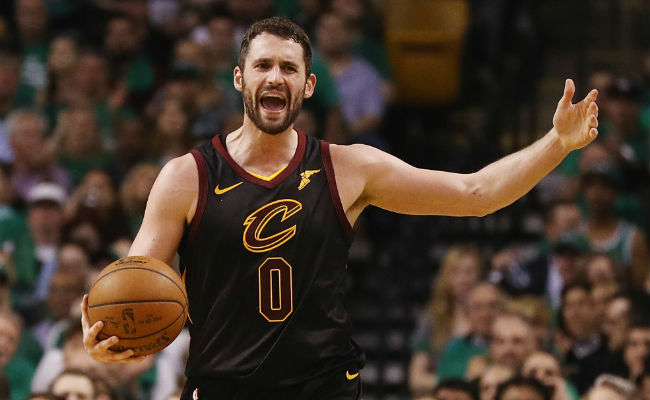 LeBron James is a member of the Los Angeles Lakers after agreeing to a 4-year, $154 million contract with one of the most storied franchises in NBA history.
The move means a lot to a lot of different people and teams. There is the immediate effect of the Lakers becoming a contender after years of mediocrity (or worse). The West becomes an even tougher conference, as nearly every major star in the league resides out West. For the first time in a decade, the East will be won by a team that doesn't employ LeBron and all the top contenders there suddenly see themselves with legitimate roads to the Finals.
The Westgate Las Vegas Superbook has taken notice of all of those things and updated their championship odds accordingly. The Lakers jump to 7-2, which is ridiculous given their current roster, and the Cavs fall all the way to 500-1, in line with the Kings and Nets near the very bottom of the league.

It's not a surprise, but it is a reminder of exactly how much LeBron meant to the Cavaliers. He wasn't just their best player, he was pretty much everything in Cleveland. Now, he's in L.A. and even though with the roster as constructed the Lakers are very 2017-18 Cavs-like as far as the talent disparity behind LeBron, they are now considered a contender in the West.
The Celtics are now, unsurprisingly, heavy favorites in the East ahead of the Sixers, who dropped down the odds sheet after failing to land James.