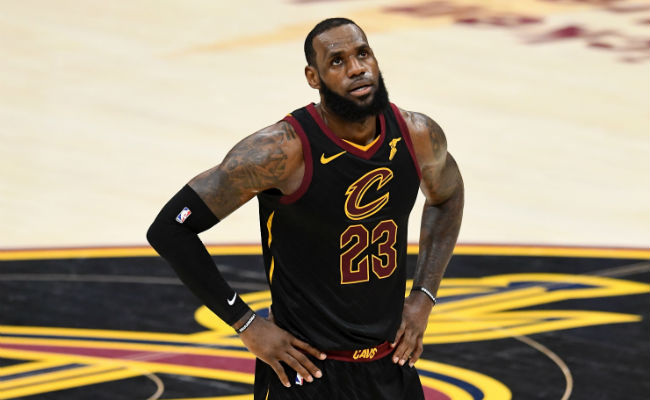 Slowly but surely the major pieces to the NBA's scheduling puzzle are coming together. The opening week slate of nationally televised games has been released, as has the Christmas Day schedule, headlined by LeBron and the Lakers facing the Warriors, a Celtics-Sixers rematch, and Rockets-Thunder in the Melobowl.
However, there are a few marquee matchups that we are still waiting to find out about. Every year, some of the most intriguing matchups are the return trip for a star that changed teams this summer, whether by way of free agency or in a trade. This season, DeMar DeRozan and Kawhi Leonard's respective returns to Toronto and San Antonio will be fascinating to watch.
No return will be bigger than LeBron James' first game back in Cleveland, though, and it appears he'll be able to enjoy his trip back home just in time for Thanksgiving. According to ESPN's Dave McMenamin, LeBron and the Lakers will head to Ohio to face the Cavs on November 21, the day before Thanksgiving.

The NBA loves to have marquee games around the holidays and while they showed some restraint in not ruining Christmas for Cavs fans by sending LeBron to Cleveland then, they will let him go home for Thanksgiving. Given that the game is on a Wednesday night, it's fair to assume that will be an ESPN telecast, but this time the response to James' return should be much more positive than in 2010 when the Heat came to Cleveland for the first time after The Decision.