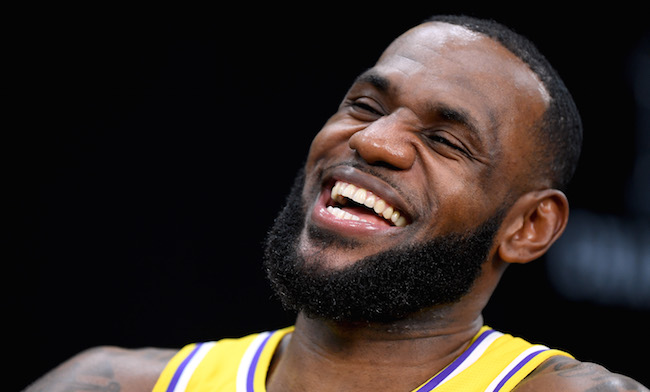 The new-look Lakers made their official debut on Monday at media day in Los Angeles, as LeBron James and the many other new faces took photos and answered questions in their Lakers uniforms.
While LeBron is the obvious headliner and much of the focus is on the young rising stars he'll play alongside in L.A., the rag-tag group of veteran misfits in L.A. can't be forgotten. Lance Stephenson, Rajon Rondo, JaVale McGee, and Michael Beasley were all signed to one-year deals this summer, causing many to scratch their heads while trying to understand the plan for the Lakers.
McGee and Beasley are low-risk signings on minimum deals and truly all four are low-risk because at worst they'll cut bait next summer, but Rondo and Stephenson will command more than $13 million combined this year, with plenty of questions as to why the Lakers bid so highly for players few would've expected them to have competition for. In any case, those players are in L.A. now and the questions persist about how they'll fit in.
For now, LeBron is still excited about everyone in the Lakers locker room and coined a new nickname for the squad: MUD.

Misunderstood. Under-appreciated. Determined.
LeBron, if everything else somehow falls apart with basketball and his ever-growing entertainment company and billion-dollar Nike deal, could at the least find work creating corny motivational posters.
It's a nice sentiment now, but if the Lakers' vets struggle this will undoubtedly come back to haunt them in the form of jokes. Also, the moment LeBron expresses frustration with one of these players, which seems destined to happen at some point, this will return once again to the surface. That said, maybe this group will live up to LeBron's expectations and stun just about everyone around the league, and then the MUD squad can have the last laugh.