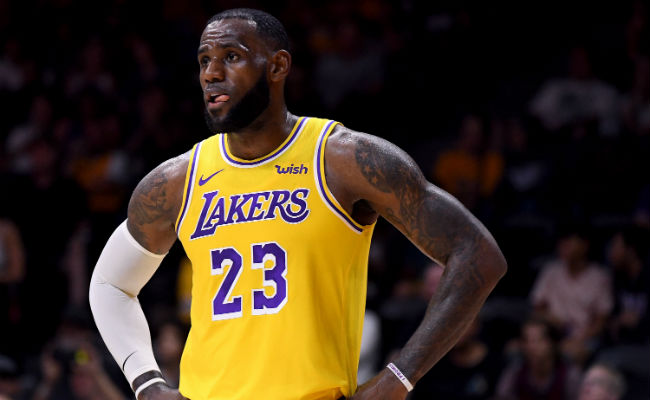 The Los Angeles Lakers have given fans a glimpse of LeBron James in the purple and gold through four preseason games. James has appeared in three of those games and has played no more than 16 minutes in any of them, but any time on the floor is important as he looks to build chemistry with his new teammates.
There has been one teammate with whom James hasn't gotten the chance to play: Lonzo Ball. The second-year guard has not gotten the chance to take the floor during the preseason following arthroscopic knee surgery in July, which is unfortunate, because watching two passers as good as Ball and James on the floor at the same time would be a ton of fun.
The Lakers have two games left this preseason, and apparently, they'll use at least one of them as an opportunity for Ball and James to get some run with one another. According to Luke Walton, we can expect to see the pair team up on Wednesday against the Golden State Warriors.

"That's one of the things I still need to see that we haven't had is what lineups look like when both of those guys are playing," Walton said, per the Orange County Register. "I'm excited and hopeful, but again, we're going to take it day by day. If any setbacks or whatnot, then we won't rush it, again. But I would expect Wednesday that happens."
James is at the center of the Lakers' success this year, obviously, but it'd be a huge help if Ball can make a leap following an inconsistent rookie campaign. Time will tell whether that ends up happening, but at the very least, the Lakers will likely get their first glimpse at how their second-year guard fits alongside the best player in the world a little later this week.