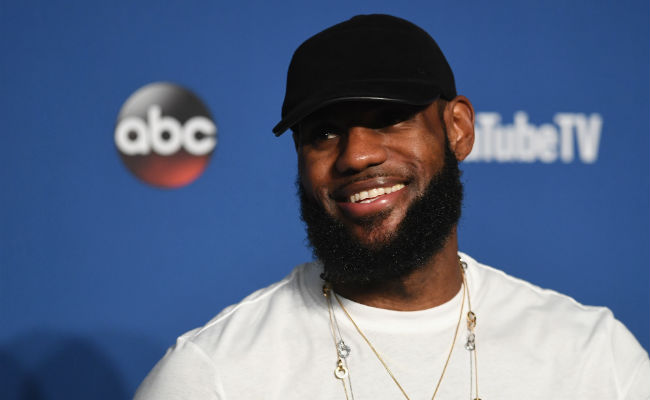 The Los Angeles Lakers' Summer League squad will take the floor in Las Vegas on Sunday afternoon against the Detroit Pistons. As it turns out, as that game goes down, there might be some major star power sitting courtside in the form of the Lakers' newest superstar.
According to a report by Rob Perez, LeBron James is slated to be in attendance at some point during the game. There's no word on when he'd get there or if he'd stay for the whole game, just that James plans on sitting courtside for the matchup.
Soon after, this report was echoed by Arash Markazi of ESPN.
We won't for sure until the game tips off whether or not this is true, but regardless, it'd be a pretty cool gesture by James to get out and support some of his new teammates. He's managed to stay pretty far out of the public eye ever since it was announced that he'd join the Lakers — much to the chagrin of the folks who thought he was going to pop up at a Blaze Pizza in Culver City — namely because he's spent his time since then traveling with his family. But hey, maybe this will finally be the time when James makes his public debut as a Laker.