CHICAGO – If there's anyone out there who predicted that Matthew Dellavedova would outscore LeBron James in a playoff elimination game, it certainly wasn't Matthew Dellavedova himself. Otherwise he probably would have packed something a little more exciting to wear on the podium in the postgame press conference on Thursday night.
Seated next to LeBron James, who was wearing so many accessories it's not completely out of the question that they're horcruxes meant to split up his soul so he can live forever, Dellavedova was dwarfed by the sheer presence James commands. Delly sported a green hooded sweatshirt and dark jeans, the same thing you'd find a person wearing on any street in any crowded city in the world.
The seeds of this were planted earlier in the series. Dellavedova had nine points and nine assists in the Game 2 win. He hit two of his three attempts from deep in the Game 3 (Derrick Rose banked buzzer-beater) loss. And the scuffle with Taj Gibson in Game 5 led to Gibson's ejection after Dellavedova was knocked to the ground and appeared to be kicked by Gibson when the pair got tangled up.
"Delly is probably the toughest guy on the team," James said in defense of Dellavedova after Game 5 on Tuesday. "Who is going to start something with Delly? Delly doesn't bother anybody. He doesn't even bother himself."
In the regular season, Dellavedova played 20.6 minutes a game, and even that was probably a bit too much. He plays as hard as he can all the time, reminding some Cavs fans of a tiny version of Anderson Varejao, flailing his arms on defense, diving for loose balls and not being afraid to mix it up. But he's limited as a player – there are reasons he went undrafted following a stellar collegiate career that saw him average 15.8 points and 6.4 assists his senior year with St. Mary's – especially at the point guard position. He has a tendency to get lost on rotations defensively, letting his man get behind him. When he's playing extended minutes, his confidence grows and he sometimes doesn't play within himself on offense, leading to some quick-trigger shots, passes that get intercepted or silly turnovers like the one in Game 5 where he dribbled it off his leg.
You can live with these things if he's playing around eight or 10 minutes a game and giving you five points and a couple of assists. He's certainly not a guy you'd want to consistently rely on in the postseason. ESPN.com's Dave McMenamin reminded Delly of how Cavaliers general manager David Griffin was actively searching for point guard help in January. Dellavedova wasn't fazed, leaning in close to the microphone and saying, "I remember that," and admitting that he wasn't playing as well as he could have been back then. Griffin stuck with the Aussie, instead flipping Dion Waiters and picks for Timofey Mozgov, J.R. Smith and Iman Shumpert. The Cavs would finish the season on an unconscious hot streak heading into their opening-round series against the Celtics.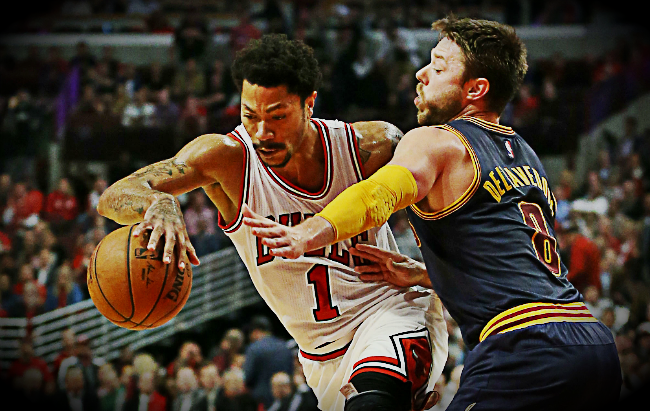 LeBron has a way of being brutally honest, especially when it comes to his teammates, but he has a way of building them up even if it seems like he's knocking them down.
"This guy right here is not the most athletic, fastest, as good a shooter or as great as all the other point guards in our league," James said with Dellavedova sitting inches away from him. "But I'd put him out there against anybody."
For so many years, James was on his own on the Cavaliers. Sure, you'd get a performance once in awhile like the one Delly had in Game 6 – lest we forget Daniel Gibson's 31 points, 19 in the fourth quarter, in Game 6 of the Pistons series in 2007 – but if LeBron didn't quite have it or was hurt, odds were the team would struggle as well. Putting James on an island and leaving so much to him (even if some of it was self-inflicted due to some of the roster decisions he campaigned for at the time) led to him going to the other extreme and teaming up with two other stars, one of whom had already won an NBA Championship in Dwyane Wade.
James was able to spend four years playing his best basketball and trusting his Miami teammates, something he wasn't really able to do in Cleveland the first time around. He returned home to team up with Kyrie Irving, a superstar in the making, along with a bunch of other younger talented players. He ended up with a different Big Three after the trade for Kevin Love, and the pair of Love and Irving, along with a bench filled with youth and playoff experience, was supposed to keep LeBron from having to be a walking Vitamix. It worked; even when the Cavs were struggling earlier in the season, and James missed some time, there was never any real sense of doom despite what screaming talking heads would tell you.
Then the Playoffs started, and the Cavs got more chopped and screwed than a Swishahouse production. Cleveland lost Love, Kyrie got so injured he actually turned into Uncle Drew, Smith was suspended for two games of the Chicago series, and even James is battling through multiple injuries. (And this isn't to discount the season-ending Anderson Varejao injury, although at this point Varejao's injuries are about as consistent as the tides.)
Luckily the best player in the league had the added benefit of being smarter and wiser as well in his second tour of duty in Cleveland. He turned 30 at the end of December. His own kids are getting older (ironically enough, Tristan Thompson jokingly called LeBron "father" during Thursday's press conference). And he has that wealth of experience from the past few seasons to guide him.
"The game just gives back to you," James said after the game. "I'm blessed to have some guys that really care about the game of basketball in true form, and not the stat sheets and all that crazy mess."
LeBron always was mature for his age – and he always had to be. When you're a teenager on the cover of the biggest sports magazines in the world destined to be the No. 1 pick with expectations of being the savior of your region's NBA team, you tend to grow up a bit faster than you'd probably like. But now he seems to be exactly the sort of leader these young players need.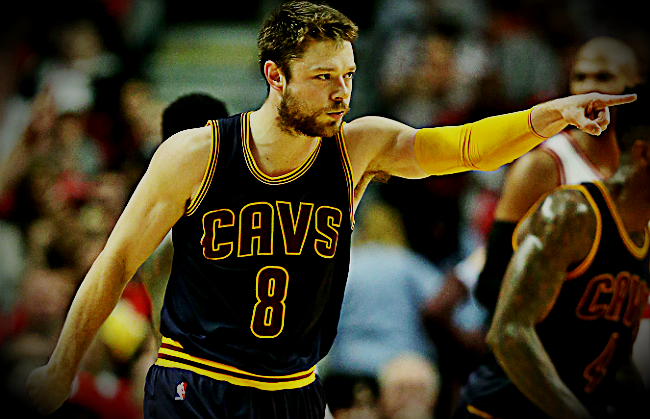 The young Cavs can see the work that goes into being LeBron James: the extra time, the preparation, the lifting, the shots, the film study, and how he takes care of his body.
"Myself, Delly, Kevin and Kyrie, the way we approached the season was we have the chance to play with someone who's going to go down as one of the best ever," Thompson said. "So for us, it motivated us to work harder. We want to be great in our league. It started from Labor Day. LeBron's the first one in the gym, working out, getting ready for the season, and as a young player, that just shows you he never stops working on his game. He's in two hours before practice, two hours after practice, always working on his game, watching film, treatment. For us we have to catch up. We have to do the extra things. If he's doing that, we have to do double – triple."
Learning from the best allows games like the one Dellavedova had to happen in the first place. LeBron moved to 4-0 in playoff series against Chicago and still finished a rebound shy of a triple-double, but the Cavaliers beat the Bulls by 21 in the United Center with James shooting 7-of-23 (0-of-4 from three) with four turnovers. This likely wouldn't have happened for James the first time around in Cleveland, and it shows the respect the guys on this team have for each other.
Even after his stellar Game 6, most NBA fans wouldn't recognize Dellavedova today if he walked right past them wearing a hooded sweatshirt and jeans. But it's safe to say Bulls faithful won't be forgetting about the Australian guard any time soon.