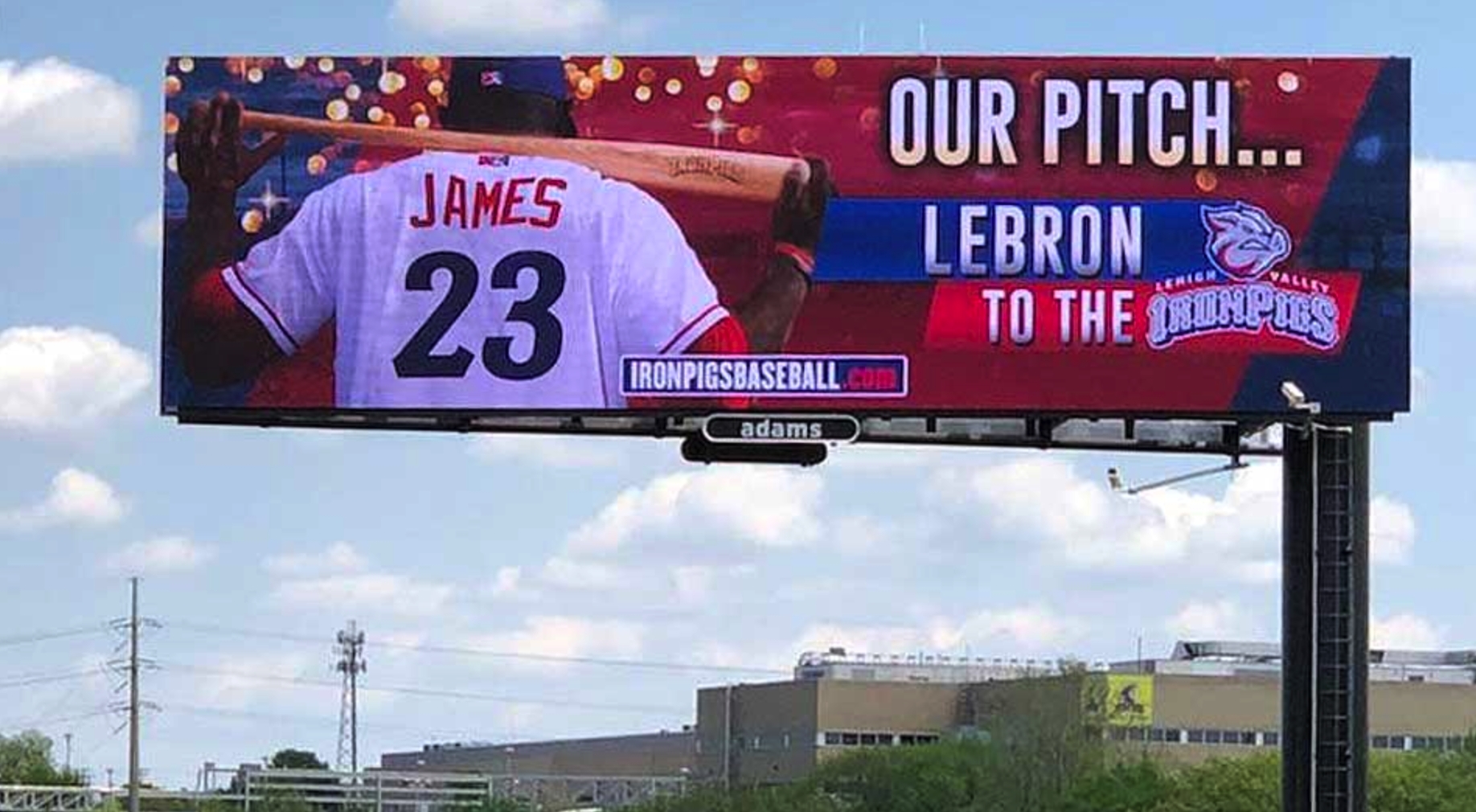 LeBron James has quite the decision to make this summer when he hits free agency. He's expected to choose between staying with the Cavs or going to the Sixers, Rockets, or Lakers, although it's possible another contender could enter the mix.
Fans of each of those teams, save Houston, have gone through the trouble of paying for billboards to recruit LeBron to their team, but they aren't alone. Blazers fans paid for a tongue in cheek LeBron billboard, a New Zealand basketball team did the same, but the latest LeBron recruitment billboard comes from a different sport altogether.
The Lehigh Valley Iron Pigs, the AAA affiliate of the Phillies, put up a billboard on Thursday announcing their interest in signing LeBron and they're using an interesting argument as to why he should come play baseball. LeBron is always being compared to Michael Jordan and they want to give him the chance to outshine Jordan's minor league baseball career as well.

LeBron's secondary sport in high school was football, not baseball, and many have wondered how dominant he could be in the NFL as a tight end, but I'm not about to doubt his athletic abilities in thinking he couldn't hack it in the minors. Jordan wasn't exactly a stud on the diamond, so maybe LeBron could give MJ's baseball stats a run for their money before going back to the NBA.