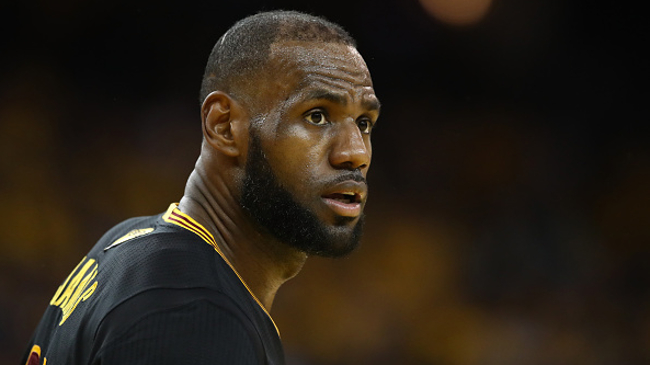 On Sunday, Kevin Durant tried to walk back his previous comments about how he felt LeBron James had "passed the torch" to him during the 2017 NBA Finals. It was a specific reference to his game-sealing – and arguably series-clinching – three-pointer in the waning moments of Game 3 to give the Warriors an insurmountable 3-0 lead.
It was a big moment for Durant, as evidenced by his torch passing comment, but for LeBron it was just another play, game, and Finals. Prior to the Cavs' much-anticipated rematch against Golden State on Christmas Day, a reporter asked James whether that shot and the ensuing loss in Game 3 was a perpetual thorn in his side and something he still thought about.
A younger LeBron may have felt differently, but an older, wiser LeBron offered a rather healthy perspective on the matter.
https://twitter.com/espn/status/945075947480469505
"Listen, I've lost five Finals," LeBron said. "What are you gonna do about it? What's gonna stick with me is seeing my daughter smile, seeing my kids graduate high school and college, hopefully my daughter go off and meet the man of her dreams, and that's what's gonna stick with me. I keep telling y'all, these games and wins and losses, I mean, I love it, but it's not the end all. I've had so many moments of this game that I'm gonna cherish, but a Game 3 here in the Finals or a game there, I'm good. I don't lose sleep anymore."
Maybe it's just the holiday spirit that has LeBron keeping his priorities in check, but rest assured that won't keep him from marshaling all the forces at his disposal when the Cavs tip off against the Warriors on Christmas Day at 3 p.m. ET on ABC.