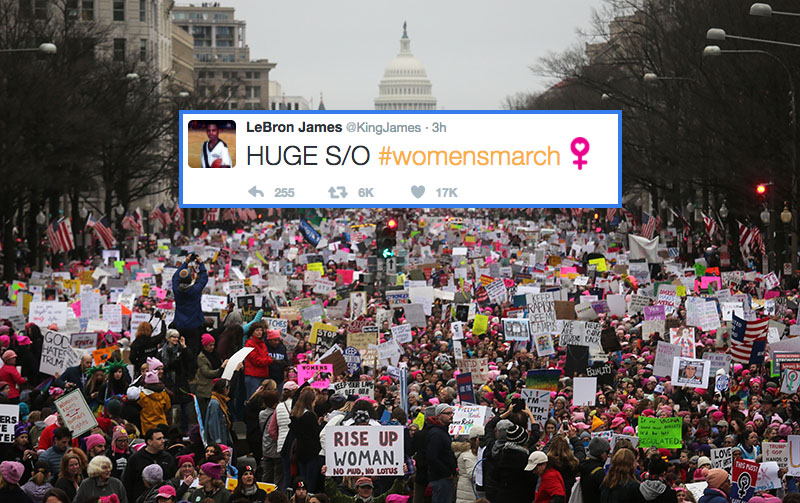 LeBron James is perhaps the most famous athlete on the planet and, once again, he is using his voice for good. On Saturday, hundreds of thousands of people nationwide took to the streets to march for women's rights, and James expressed his clear support for the movement.
In recent months, James has zoomed to the forefront on social issues, thanking President Barack Obama for being an inspiration, campaigning openly for Hillary Clinton and took to the stage at the ESPYs to call for peace and change. The Cavaliers were set to play a game on Saturday night, somewhat limiting what he could physically do, but a simple tweet from a power player on his level goes a long way.
Thankfully, James wasn't alone, as other NBA stars joined in praising what was transpiring. James' most famous former teammates, Dwyane Wade, re-tweeted this from ESPN's Rachel Nichols:
While veteran point guard Jarrett Jack isn't currently on an NBA roster, he brought some levity to the situation.
James is, of course, the headliner here and his support to any cause can bring desperately needed attention. Those who marched across the country did so in a show of solidarity and having one of the most prominent figures in the country, regardless of vocation, behind that is a hugely significant thing.