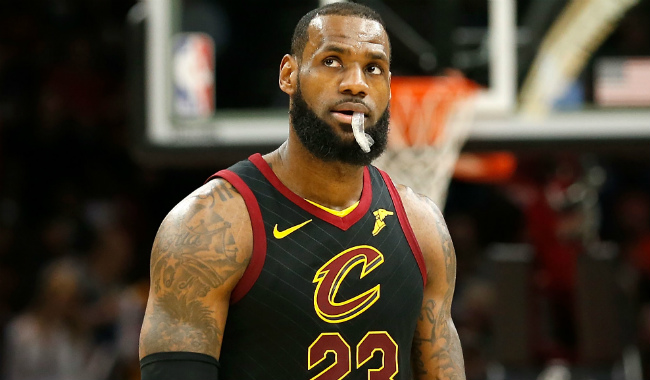 It's no secret that LeBron James and his banana boat friends like to indulge in a little vino from time to time. Dwyane Wade and Gabrielle Union each have their own signature labels, while Carmelo Anthony never travels anywhere without his wine case and even goes so far as to plan many of his vacations in close proximity to some of the world's best wine-making regions.
LeBron, though relatively new to the wine game, has quickly become well-acquainted with the industry. He also loves trumpet all of its purported health benefits. Earlier this season, when he was still firmly in the MVP conversation, LeBron attributed his stellar play and continued good health to a daily glass.
Even more, his teammates almost unanimously agree that he has the most refined palate of the bunch and regularly defer to his judgment when ordering bottles at restaurants, to the point that Kevin Love praised the "supercomputer" that James possesses in his mind when it comes to wine.
Via Baxter Holmes of ESPN:
"He knows a lot. It's just something he don't want to share," Wade says. "But when we go out, it's, Bron, what wine we getting? You ask most of the guys on the team who orders the wine, we leave it to him to order."

Indeed, among the Cavs, the legend of LeBron's oenophilia is large.

As Love says, when it comes to wine, "Bron has a supercomputer in his brain."

"LeBron," [former Cavs GM David] Griffin says, "has instant recall. If he's driving on vacation and he passes a field that has lavender and seven other scents in it, LeBron can literally put his nose in a glass of wine three years later and say, 'I smell lavender.'"
Also in this story is that the Cavs used a pair of off days in December to travel to Napa Valley to visit some world-renown wineries, and who knows? With LeBron's looming free agency decision coming this summer, perhaps Los Angeles' proximity to the California wine region might just be one more, albeit very minor, enticement on the list of pros and con.