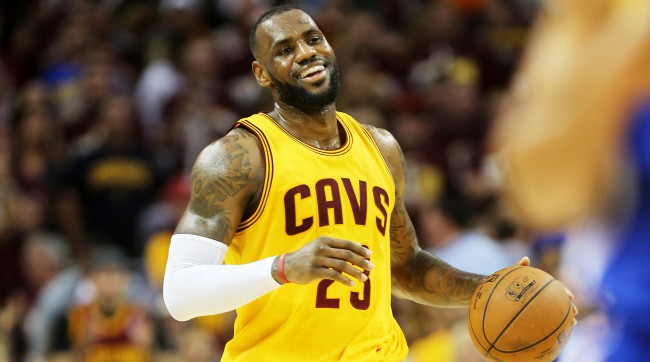 Unlike the other major professional leagues, NBA players take time to showcase their superhuman skills amongst mere mortals during the offseason. Basketball allows for a safe space to pull off ridiculous human feats without much of an injury risk. Whether it's the Drew League or any of the Pro-Ams around the country, it's always fun to see NBA players perform outside the confines of the NBA, especially if they're the best player on planet Earth.
LeBron James recently made a trip to the Philippines as part of a Nike-sponsored tour to promote the Nike Rise program in the Philippines. Nike Rise is a reality show that tries to find talented players in the area and develop their talent. The players chosen in the program got the opportunity to play in front of LeBron and showcase their own talents. LeBron, being the benevolent deity that he is, decided to not only watch the the showcase, but participate, as well. He turned the entire thing into his own personal dunk contest.
It's crazy to see how large LeBron is compared to the rest of the players on the court. It's easy to forget that he's a 6-foot-8, (approximately) 250-pound freight train when he's amongst the behemoths of the NBA.
Geez, LeBron. Save some of that for the dunk contest.
(Via Jane Bracher) (h/t CBS Sports)