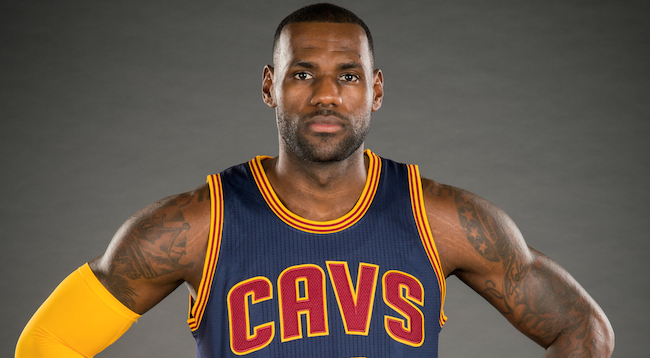 A gunman opened fire on a classroom full of students at Umpqua Community College in Roseburg, Oregon early Thursday afternoon, killing 10 people and wounding seven more. Another tragedy took place just a few hours later some 2,500 miles away, when a baby girl was shot and killed while riding in a car on Cleveland's East Side.
In response to yet another mass shooting under his watch, President Barack Obama stressed our nation's need for laws that prohibit the ease of procuring a gun. "We are not the only country on earth that has people with mental illnesses or want to do harm to other people," he said from the White House press room on Thursday evening. "We are the only advanced country on earth that sees these mass shootings every few months."
LeBron James followed the President's lead, taking personal outrage gleaned from more senseless gun violence in northeast Ohio to his millions of social media followers.
But the four-time MVP wasn't quite done emphasizing the need for reform of America's gun legislation. After the Cleveland Cavaliers' practice on Friday, James took his opportunity in the public spotlight to advocate for the change that would help prevent additional gun-related tragedies.
The 30-year-old has been increasingly outspoken on off-court issues over the past several years. James and the Miami Heat donned hoodies in March 2012 following Trayvon Martin's death, and was among a sizable contingent of players who wore "I Can't Breathe" t-shirts last season in support of Eric Garner and protests related to police killings of unarmed minorities.
No matter what direction their NBA fandom or even political sentiments lean, all basketball followers should be appreciative of James continuing to use his fame for the greater good of society. Here's hoping his words, let alone those of the President, inspire the public to take a stand for stricter gun laws before more innocent lives are lost.