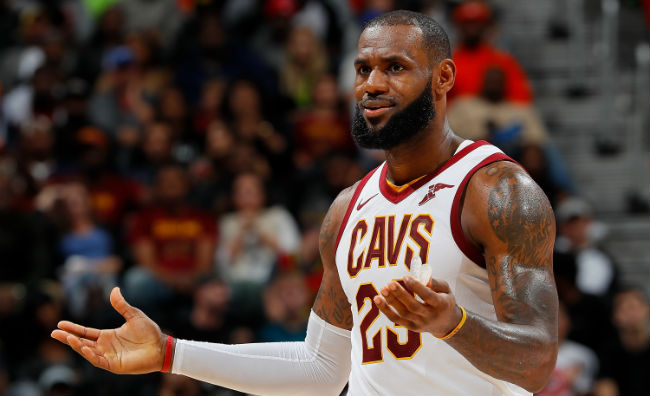 We all agree that LeBron James is an amazing basketball player whose ability to do just about anything on the court makes him prone to making the impossible look routine. Despite this, James is really good at finding new ways to raise the already-high bar for himself.
Take, for instance, Thursday night's game against the Orlando Magic. James busted out a pass that makes some of his more difficult distributions look routine. Considering how he is one of the players who has a case for being the best passer in the world, this is saying a lot.
The Cavs had possession of the ball, and after an attempted entry pass by Kyle Korver, it bounced around aimlessly in a silly reminder that basketball can be stupid sometimes. James ended up recovering it and did this, much to the chagrin of Aaron Gordon.

It's hard to tell from this angle exactly what made this so ridiculous, so let's go to another angle.
Somehow, James had the presence of mind to gather the ball after it kept flying around and, in one fluid motion, threw a no-look, behind-the-back bounce pass that somehow went through Gordon's legs. This ended up leading to the easiest two points of Dwyane Wade's career. Speaking of Wade, look at his face after the pass happened. He looks like he just saw a unicorn.

I have zero idea how he managed to do this, but even for LeBron James, this was unbelievable.