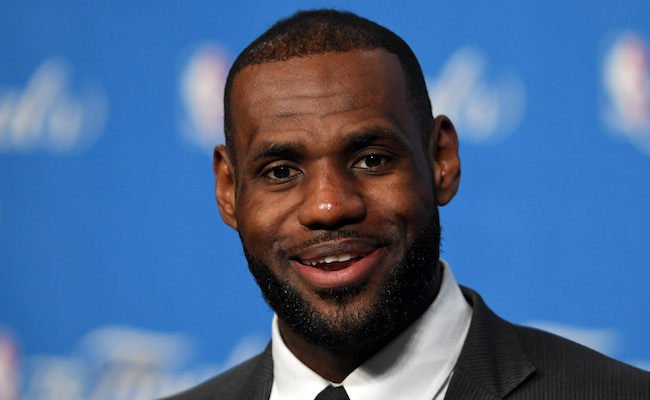 It has been public knowledge since early August that LeBron James, Maverick Carter and Gotham Chopra will produce a documentary series for Showtime entitled "Shut Up and Dribble." This week, the first trailer for the highly-anticipated television product came to light and it provides an intriguing window into what the series might hold.
The three-part series won't actually arrive in full until October, which conveniently aligns with the start of the 2018-19 NBA season. As seen in the trailer above, soon-to-be former ESPN personality Jemele Hill is involved as an on-air piece of the series and James is captured discussing the decision from himself, Kyrie Irving and others to don "I Can't Breathe" shirts in the wake of Eric Garner's death before a game in late 2014.
The series' title stems from a comment delivered by Fox News host Laura Ingraham toward James and that particular incident sparked quite a bit of discussion, including from James himself, about the participation of professional athletes in the greater social and political climate. While this is unquestionably a short glimpse into what the series may hold when October arrives, it is a safe bet that many will be awaiting the full product with bated breath and this trailer provides a window to hold onto in the meantime.