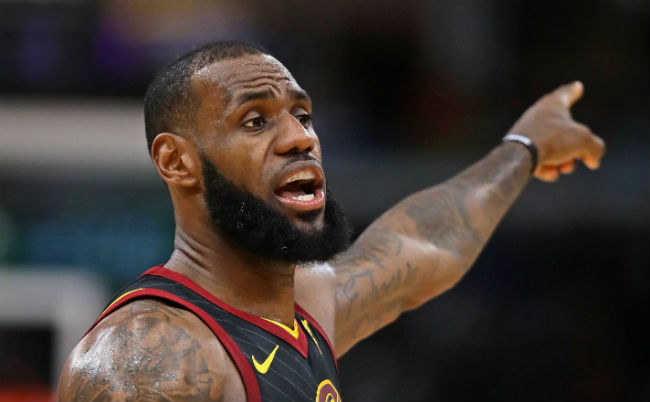 Donald Trump has a lot of followers on Twitter. So does LeBron James. When the two interact, then, you should expect a lot of great engagement.
James has put Trump in his sights a number of times this year, after Charlottesville and especially when Trump claimed to rescind the Golden State Warriors' invite to visit the White House. In fact, his tweet about Steph Curry and Trump was actually the most retweeted athlete post on Twitter this year.
For The Win has collected the top 10 of most-retweeted athlete posts on the social media site, and LeBron's response to Donald Trump topped the list by a fair margin. It's also one of the most-tweeted things on the entire site.
Here's the tweet, in case you somehow forgot about the time the biggest sports star in America called the president a "bum."
Anyway, it was retweeted more than 660,000 times. James was the most notable athlete to respond to Trump's abrupt uninviting of the NBA champions, but he wasn't alone. In fact, it was a busy time for Trump commenting on the sports world.
A day earlier he had called Colin Kaepernick a "son of a bitch" at a rally, and his comments on Curry's hypothetical stance against visiting the White House sparked the rash of athlete protests that continue to happen in the National Football League.
The tweet, in other words, was a big moment both online and in the real world. But there are, however, a few weeks left in the year for someone to top it.