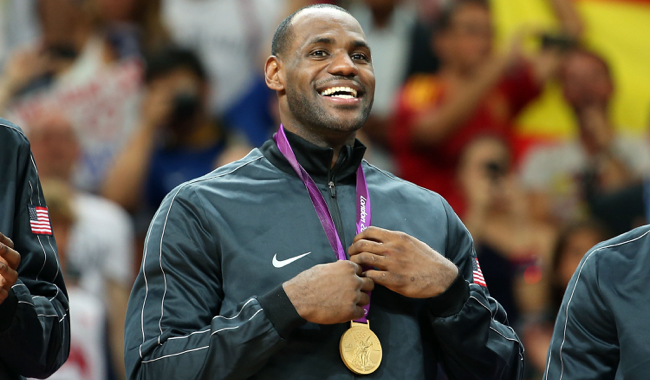 Nobody was too surprised when LeBron James announced in June that he would not be playing for Team USA in Rio. He has nothing left to prove at the international level after winning gold medals in 2008 and 2012, and after appearing in six straight NBA Finals, he could certainly use the time off.
But he might not be done playing for the United States, something he clarified in a new interview with ESPN's Rachel Nichols. He didn't make any promises, but it sure sounds like he's intrigued by the idea of playing in Tokyo in four years.
Jeff Zillgitt of USA Today raises a couple of good points about why James might also consider that:
With all of that said, it's worth remembering that James will be 35 in 2020, with even more miles on his body — especially considering that the Cavaliers have virtually no competition in the Eastern Conference, which will almost certainly result in at least two or three more Finals appearances between now and then. He'll be coming off his 17th season in the NBA in 2020, but Kobe Bryant played in London in 2012 after his 16th season, so it's not entirely unprecedented. It's a nice thought, but we'll see how LeBron is feeling in four years.