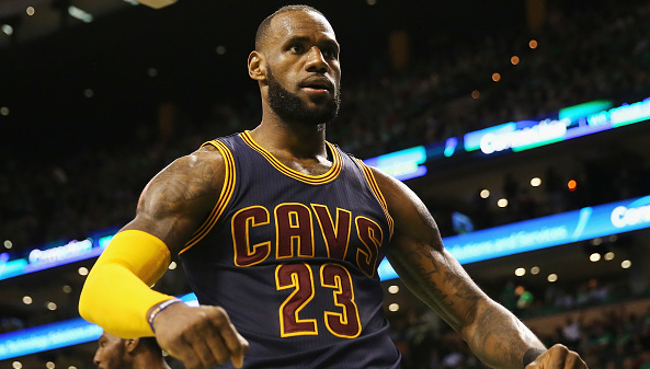 LeBron James is in his 14th NBA season and getting ready to make his seventh straight Finals appearance when Game 1 against the Warriors kicks off on Thursday night. With a historically-dominant team standing in his path to back-to-back championships – rendering the Cavs the underdogs, according to some – LeBron has plenty to think about in the immediate future.
But that doesn't mean LeBron the businessman doesn't still have his eyes set to the horizon. In a recent interview with Ken Berger of The Athletic, he reiterated his post-retirement plan of one day owning an NBA franchise.
"I will own a team someday," James said. "That's my next thing."

"Why do I want to own team? I think it'll be cool. I'll stay part of the game and still be able to put people in positions of power. I've always loved that, putting people in a position of power to feel like they can make a change and make things happen."
LeBron has said before that he's perpetually chasing the ghost of that one guy in Chicago, and it appears that pursuit won't end when his playing days are over if he does, indeed, follow Michael Jordan's footsteps into NBA ownership.
Given Jordan's early struggles as a talent evaluator and a front-office exec, LeBron would be wise to take note and stay true to his word by delegating those responsibilities to others.
Still, all of this is a long way down the road, and if LeBron's play this postseason is any indication, his career is far from winding down.