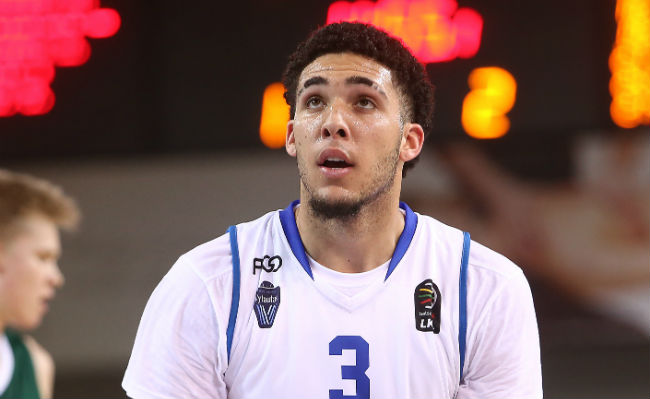 From the moment LaVar Ball announced the creation of the Junior Basketball Association (JBA), it was clear that his sons, LiAngelo and LaMelo, would serve as the headline attractions for the newly formed exercise. In fitting fashion, the league's first season came to an end on Sunday evening and the Los Angeles Ballers, led by the Ball brothers, took home the ultimate prize of the championship with a 10-point win over the squad representing Seattle.
While LaMelo is widely considered the superior prospect, it was LiAngelo that grabbed the headlines in the championship game, scoring 58 points and earning MVP honors on the heels of his performance. He was a late addition to the league after a foray into the NBA Draft but the elder Ball clearly adjusted in a hurry, leading the league in scoring and also grabbing 11 rebounds in the title game.
https://www.instagram.com/p/BmaKJpeFvUv/
LaMelo also contributed in a big way, scoring 34 points, grabbing 15 rebounds, and dishing out 9 assists, though Ball Is Life notes that he did turn the ball over 11 times, which is suboptimal. It will be interesting to see how this league (and the entire Big Baller Brand venture) fares in the future but the first season is now in the books and a familiar face hoisted the MVP trophy after a 58-point explosion. In short, that sounds about right.