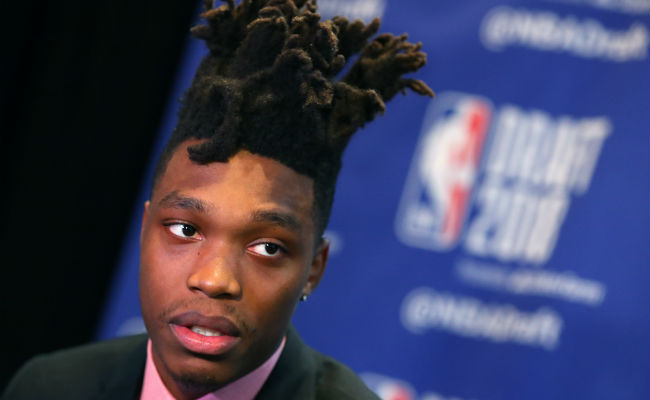 The San Antonio Spurs' season will kick off on Oct. 17 when the team hosts the Minnesota Timberwolves. There are already questions about whether the road team will have the services of Jimmy Butler, but on Saturday afternoon, we learned that the home team will also be without the services of one of its players on the wing.
Rookie guard Lonnie Walker, who was selected 18th overall in the 2018 NBA Draft, suffered a knee injury that will require surgery and keep him on the sidelines for the next few weeks. The news was broken by Chris Haynes of Yahoo Sports, who reported that Walker suffered a medial meniscus tear in his right knee.

Soon after, Adrian Wojnarowski of ESPN added some more details, saying that the early timeline for Walker's return is about 6-8 weeks.
While anything can happen when you're dealing with a surgically-repaired knee, that timetable would put his return sometime around Thanksgiving (if not a week or two before the holiday). Walker is an intriguing young rookie, one who is talented enough to earn playing time once he gets back despite being stuck behind DeMar DeRozan on the team's depth chart. The good news is San Antonio likely won't need him to contribute right away, so while no one wants to go under the knife, the team can afford to be cautious with him as he works to get back to 100 percent.